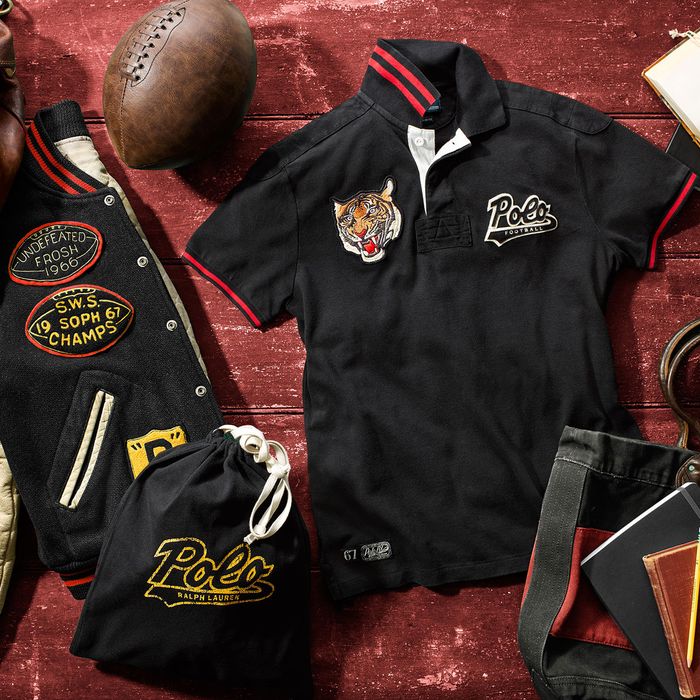 Photo: Courtesy of Ralph Lauren
On nearly every "Fall Look" Pinterest board, you're likely to find a picture of Ali MacGraw and Ryan O'Neal in all of their full Love Story East Coast preppy glory. So if the cooler temperatures and changing foliage has you itching to try a popped-collar aesthetic, nobody does that look better than Ralph Lauren. Luckily they launched a limited-edition polo shirt today that is inspired by '50s and '60s letterman jackets. The shirt features a tiger patch that has an of-the-moment, more-is-more aesthetic but happens to be a staple of the brand's from the '90s. It's the fourth in the Limited Edition Polo Collection, alongside their stadium and tour jacket–inspired versions of the shirts.
Photo: Courtesy of Ralph Lauren
If you buy something through our links, New York may earn an affiliate commission.