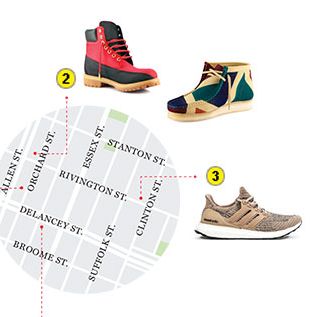 Photo: Courtesy of the Vendor
Cluster
In September, beloved-by-Rihanna shoe store Sycamore Style joined the LES's Hypebeast-approved kicks district.
1. Sycamore Style (145 Orchard St.): Red-and-black Timberland boots ($600); color-blocked ($400) and gray-speckled Rockefeller ($330) Wallabees.
2. Alife (158 Rivington St.): Adidas Ultraboost 3.0 in khaki ($180); Adidas Consortium Alife x Starcow Gazelle in tan and gray ($150).
3. Claw & Co. (101 Delancey St.): Vintage Nike Vandal Supreme high-tops in silver ($500); vintage Troop sneakers in red ($700), green ($500), and yellow ($150).
4. Extra Butter (125 Orchard St.): 1978 Timberland Hiker waterproof boots ($250); Extra Butter x Chaco water sandals ($130).
2x2: Elegant Match Strikers
Worthy of a spot on the mantle.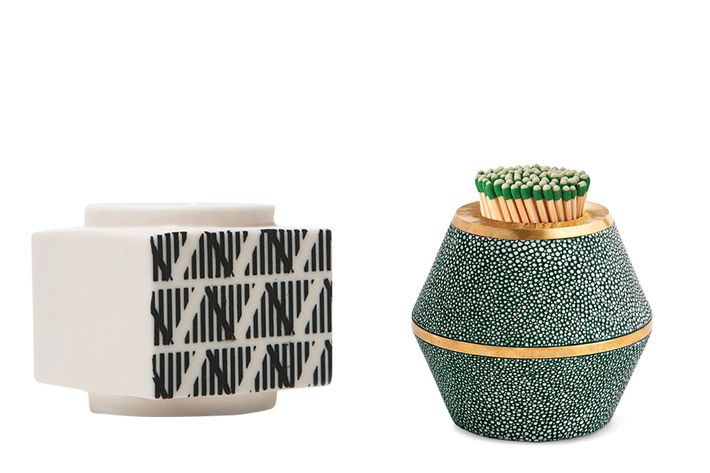 Angular
Ceramic: The Granite Match Box, $48 at needsupply.com.
Brass: Shagreen Cone Match Striker, $330 at aerin.com.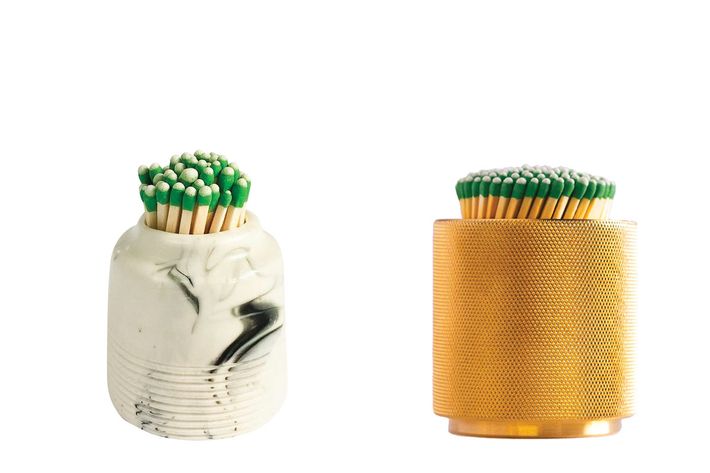 Circular
Ceramic: Porcelain Match Striker, $28 at slownorth.com.
Brass: JFM Brass Match Striker, $130 at ahalife.com.
Three in One
Mary Lennon and Leah Yari opened nail salon–slash–shop Côte with express manicures, underwear parties, and raffia totes (100 E. 13th St.).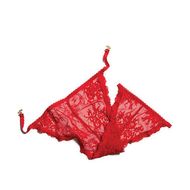 Events
Trunk shows with companies like underwear brand Wings Intimates; private birthday parties or manicure-heavy corporate retreats (from $350).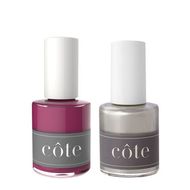 Nails
Quickie manicures and pedicures (from $20) with Côte's signature cruelty-free and vegan nail polishes in shades like molten metal and sangria purple — plus free rosé.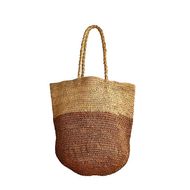 Wares
Bandit Manchot leatherpostcard with gold lip print ($8); Myriam Ait Amar porcelain bells ($54); Madagascar-made raffia tote bags ($86).
Urban Export
Joey Zwillinger of San Francisco's Allbirds brings his VC-backed sneakers to Soho (68 Prince St.).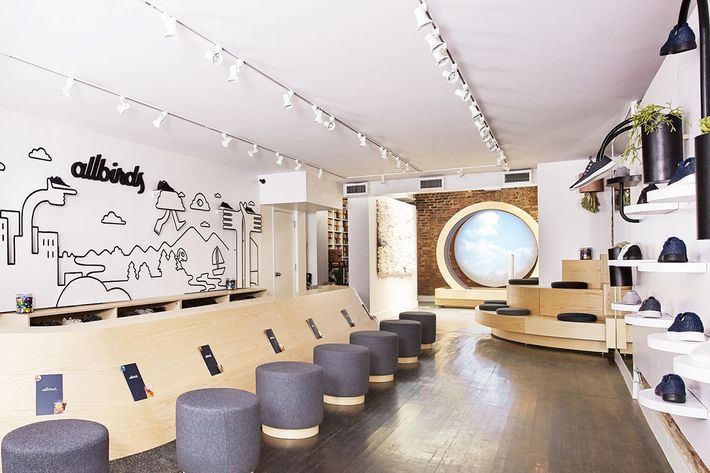 "We wanted the store in New York to mirror the experience of trying on the shoe. One wall is made out of merino wool. We have a six-and-a-half-foot-tall hamster wheel that people can walk on as they try shoes on. I realize that superlatives that come from the founder aren't the most credible-sounding — but after we opened, people in the store said wearing the shoes was like walking on clouds. I enjoyed that."
Ask a Shop Clerk
Stirling Barrett opens his high-fashion, New Orleans–based eyewear brand Krewe in Soho (39 ½ Crosby St.).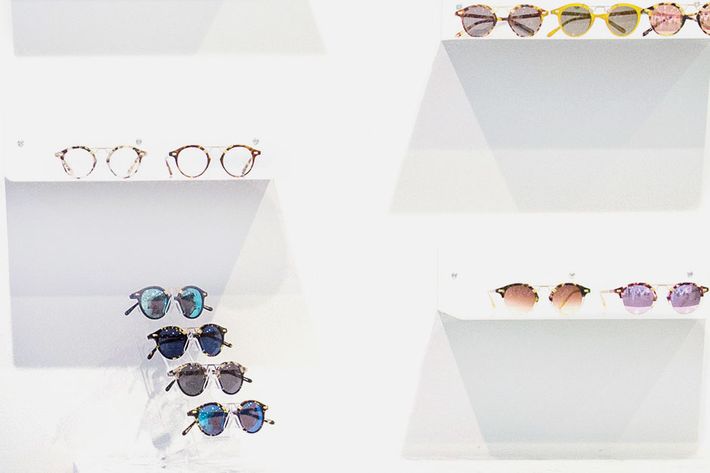 What makes Krewe different from other eyewear brands?
People seem to think it's impossible for style to come out of anywhere except Paris or New York or L.A. We wanted to show them that's not true. Our glasses, like the Ward Titanium sunglasses (from $275) or the La Salle ash frames ($275), are retro-inspired but modern — they're carved from plant-based acetate, which makes them pliable, able to be tailored to your face shape by our staff. We're quintessential New Orleans: Our vibe is very Sunday Funday; we usually have wine open. Or if you want a LaCroix, we'll get you a LaCroix.
Top Five
Italian design company Seletti has landed Stateside at Williamsburg homeware shop Beam. Sales manager Mary Perrotta shares her favorite banana lamp, lipstick mirror, and pillow sofa (240 Kent Ave.).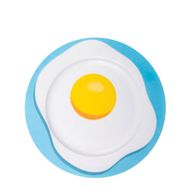 "This egg plate ($42) is totally usable for food but is great to hang on the wall to add a touch of Pop Art to a room. The egg is flat but looks raised from afar."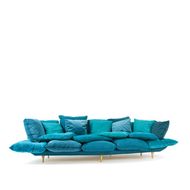 "This sofa is made entirely out of pillows. These usually cost around $30,000 — this is only $7,700. As you can imagine, it's super-comfortable."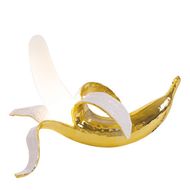 "Seletti reproduced Belgian artist duo Studio Job's banana sculptures as limited-edition lamps ($345) so their work could be bought affordably."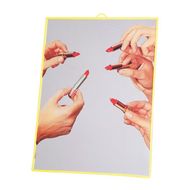 "I love this mirror ($57), made with a print from Maurizio Cattelan's Toilet Paper. It looks like the plastic mirrors popular in Europe in the '60s."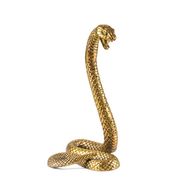 "This aluminum snake sculpture ($340), made with Diesel Living, was inspired by the deserts of Arizona. Its neck says 'Don't Step on Me.' "
*This article appears in the October 2, 2017, issue of New York Magazine.