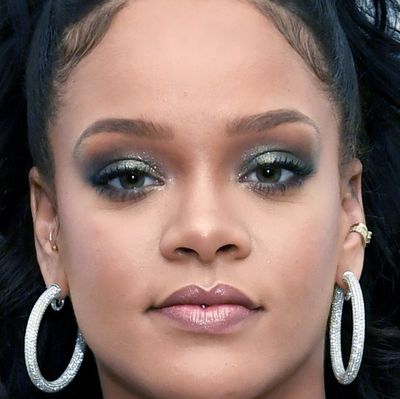 Rihanna.
Photo: Dimitrios Kambouris/Getty Images for FENTY PUMA by R
It was only a matter of time before Rihanna, Harvard Humanitarian of the Year, Queen of Fun, and Empress of Beverage-Based Accessories, was put on the map — literally. Last week, the Ministry of Tourism in Barbados announced that the country would be honoring its most famous daughter by naming the street she grew up on after her.
"The Government of Barbados will on Independence Day, Thursday 30th November, 2017 officially change the name of Westbury New Road located in St. Michael to Rihanna Drive in honour of Barbadian superstar Ms. Robyn Rihanna Fenty who grew up in Westbury New Road," the Ministry's statement read.
Here's hoping this road is the first step toward a fully independent Rihanna nation, a utopia where everyone's foundation looks amazing, all cups are to-go cups, and our president actually cares about hurricane victims.