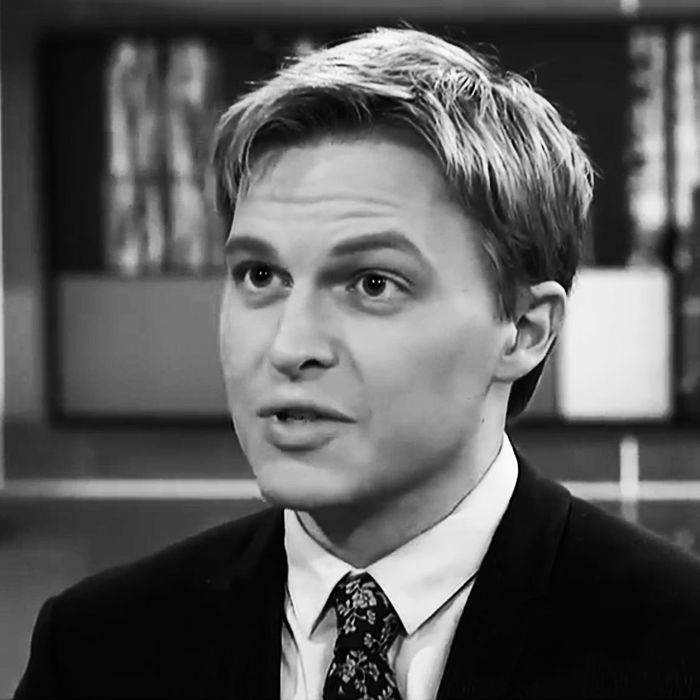 Ronan Farrow on
The
Rachel Maddow Show
.
Photo: Courtesy of MSNBC
On Tuesday, reporter Ronan Farrow published an explosive investigation in The New Yorker on the decades of sexual harassment and assault allegations against Hollywood titan Harvey Weinstein — less than a week after the New York Times published its own report into the accusations. Speaking with Rachel Maddow on Tuesday night, Farrow revealed that he had been threatened with a lawsuit by Weinstein during the course of his reporting — and explained why his story was published by The New Yorker, rather than his employer, NBC News.
On her MSNBC program, Maddow told Farrow that she knew he had been working at NBC News when he started his 10-month investigation into the Weinstein allegations. When asked why NBC News did not publish his account, Farrow replied, "You would have to ask NBC and NBC executives about the details on that story. I'm not going to comment on any news organization's story that they did or did not run."
He continued, "I will say that over many years, many news organizations have circled this story and faced great pressure in doing so. There are now reports emerging publicly about the kinds of pressure that news organizations face in this, and that was real. In the course of this reporting, I was threatened with a lawsuit personally by Mr. Weinstein and we've already seen that the Times has been publicly threatened with a suit."
Farrow didn't specifically describe legal suits that were leveled at other organizations he works with, but noted that outlets were facing a "considerable amount of pressure" with the story.
As for whether the report was publishable before he took it to another outlet, Farrow told Maddow, "I walked into the door at the The New Yorker with an explosively reportable piece that should have been public earlier and immediately, obviously, The New Yorker recognized that, and it is not accurate to say it was not reportable. In fact there were multiple determinations that it was reportable at NBC."