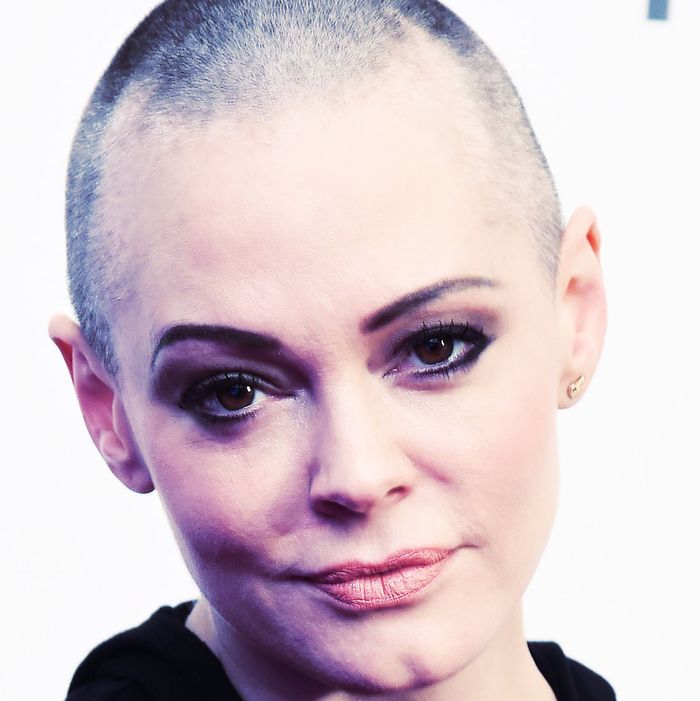 Rose McGowan.
Photo: Ilya S. Savenok / Getty Images
Rose McGowan, the most vocal actress in the days following the Harvey Weinstein revelations, has been suspended from Twitter for 12 hours.
According to her post, McGowan should be back on Twitter within 12 hours. But Twitter said in the notice that McGowan had violated Twitter rules and could speed up her suspension by deleting tweets.
In the past several days, she's used the platform to call Ben Affleck a liar, share her receipts on Bob Weinstein, and to support fellow victims (McGowan settled with Harvey Weinstein in 1997). But luckily, her tweets are still available for everyone to see in the meantime.
Update, 1 p.m.: Twitter sent a series of tweets explaining that they had locked McGowan's account because she tweeted out a phone number and have since restored it.