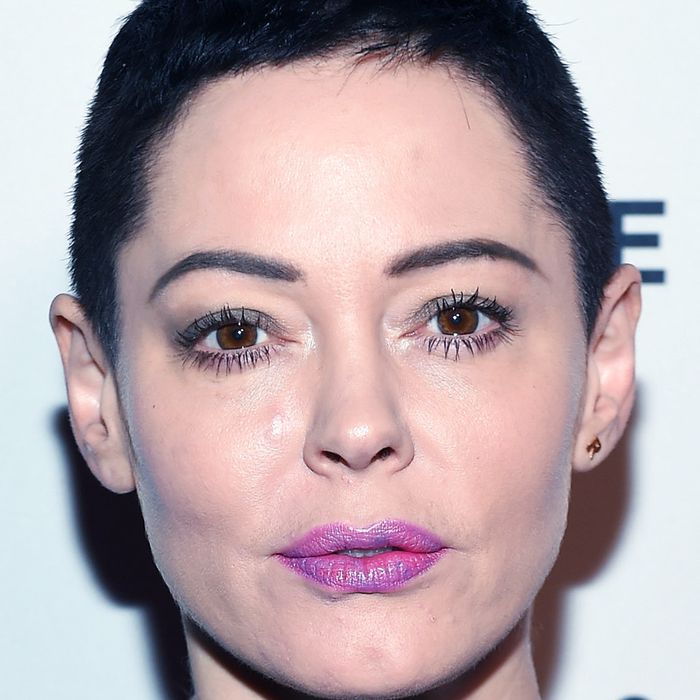 Rose McGowan.
Photo: Matt Winkelmeyer/Getty Images for TCM
Actress Rose McGowan, one of disgraced Hollywood producer Harvey Weinstein's most vocal accusers and founder of the hashtag #ROSEARMY, will deliver opening remarks at the Women's Convention in Detroit this weekend. The three-day convention, which opens October 27, is being put together by the organizers of the Women's March, and is expected to host over 3,000 women and progressives.
In a press release on Wednesday evening, organizers said that McGowan "will bring her special brand of fire to help kick off the Women's Convention," and that she would also be participating in a panel called "Fighting for Survivors of Sexual Assault in the Age of Betsy DeVos."
Earlier this month, the convention's organizers announced that Vermont senator and former presidential candidate Bernie Sanders would be delivering the opening remarks, but after a strong backlash from critics who argued it was inappropriate for a man to headline the Women's Convention, the senator backed out and announced he would be visiting Puerto Rico instead.
In the wake of the bombshell reports of sexual assault against Harvey Weinstein, McGowan has emerged as a leader in the fight against the powerful producer and the culture of harassment in Hollywood. The actress violated a nondisclosure agreement to accuse Weinstein of raping her, and was temporarily banned from Twitter after criticizing a number of men in Hollywood for their misconduct.
Some of the convention's other speakers will include Senator Kirsten Gillibrand, Democratic strategist Symone D. Sanders, and Congresswoman Maxine Waters.