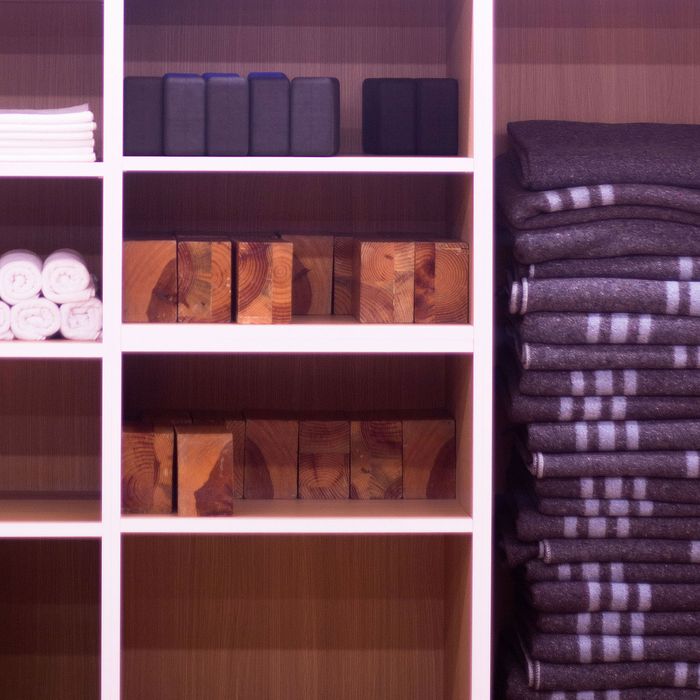 Photo: Edward Olive fotografo actor locutor modelo coaching/Getty Images/iStockphoto
During yoga class it may be common for teachers to adjust students into proper alignment, but what allegedly happened to Colin Heilbut in the studio doesn't sound very zen. On October 12, Heilbut took legal action against Equinox, an establishment known for celebrity spotting, co-working, and exercise, claiming they terminated his membership after he reported that one of their male instructors sexually harassed him on the premises. Heilbut said his genitals and buttocks were touched inappropriately in and outside of class at the Equinox Sports Club San Francisco and he was given an "unrequested, unconsented-to neck and shoulder massage." This account comes a year after Bikram hot yoga founder Bikram Choudhury's very public sexual-harassment lawsuit.
The high-end fitness club, which has used racy marketing campaigns shot by Terry Richardson in the past to attract new members, was apparently unresponsive when Heilbut reported the incidents. Heilbut did not appreciate how the situation was handled and said his membership was canceled without explanation three weeks after he complained.
"I think under any objective analysis, I've done nothing aside from being sexually assaulted, being tricked by some dude and reported it — and then followed up on the report," Heilbut told a newspaper.
The yoga instructor in question apparently no longer works at Equinox, but he denied the allegations and refused to comment. The district attorney's office ultimately decided not to press charges and closed the case.
On October 25, an Equinox Spokesperson reached out to the Cut for further comment:
Both the San Francisco Police Department and our internal team investigated these allegations and found them to be unfounded. These investigations both included access to extensive video footage. We intend to defend vigorously against the claims in the lawsuit.






This post has been updated to remove a statement from Equinox that has since been retracted by SF Gate.