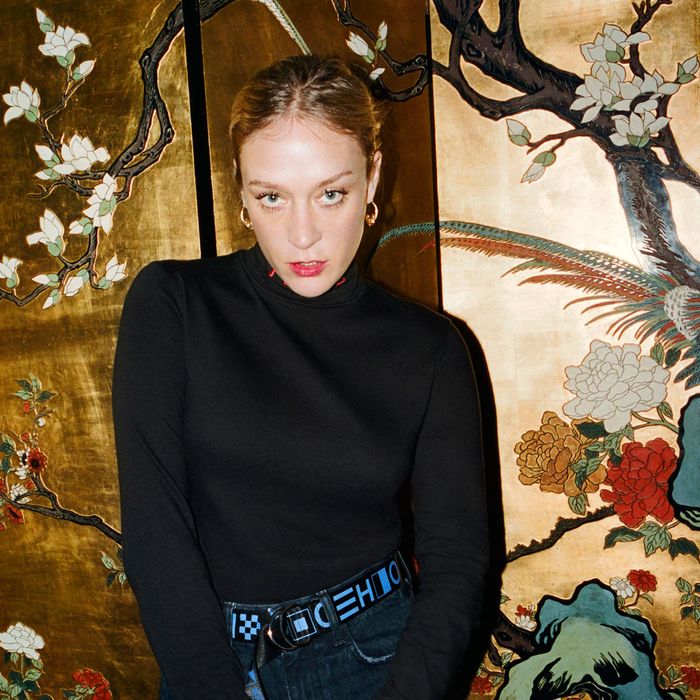 Chloë Sevigny.
Photo: Ricky Saiz for Proenza Schouler
A PSL is a much-maligned seasonal beverage. But a PSWL — that's a different story. Proenza Schouler White Label, the basics line from designers Jack McCollough and Lazaro Hernandez, looks to be just as cool as its sister label.
PSWL is a more casual extension of the brand, fully fleshing out their denim, tees, and sweats that have occasionally appeared in their collections. Lest you think Proenza has gone norm-core, don't worry: the collection features clear pink raincoats, cheetah-print loafers, and denim jackets accessorized with shoelaces. The collection launches online and in stores November 6, with prices ranging from $195 to $1,195.
"It has always been a goal of ours to fully develop a well-rounded and balanced collection that mixes the high-end with the everyday in a way that speaks to both many of our personal friends, and to the designer customer we've developed over the years," designers Jack McCollough and Lazaro Hernandez said in a statement. "A more casual lifestyle has always been true to who we are as individuals, and true of many women in our lives."
And who does high fashion casual better than Chloë Sevigny? The friend of the brand was tapped for their first PSWL campaign. Scroll through to see the actress posing in front of Grey Gardens posters, wearing camo pants, and pulling off an oversized graphic belt.