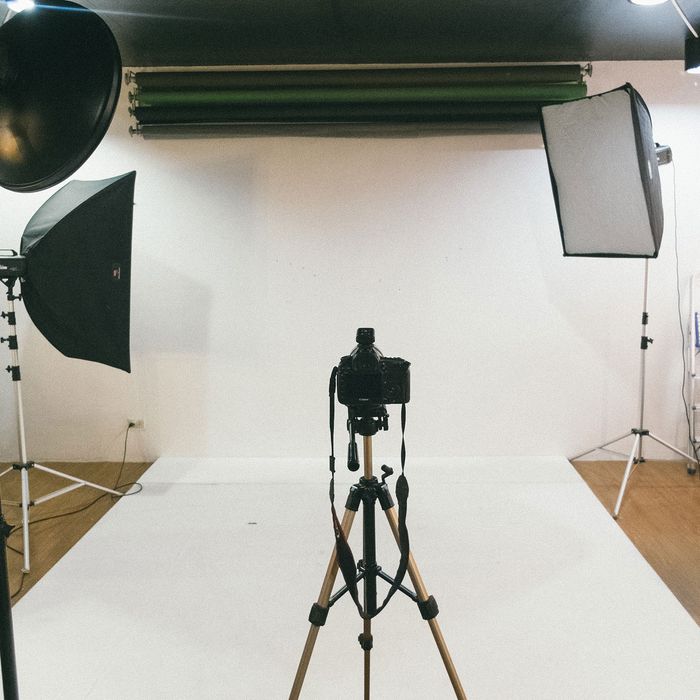 Photo: Geoffrey Miles Mercado / EyeEm/Getty Images/EyeEm
As the list of sexual-harassment allegations grows across all industries following the downfall of Harvey Weinstein, WWD decided to ask four male advertising executives (but, conspicuously, no women) if they'd been privy to abusive behavior on the sets of their many fashion shoots. The answer was a resounding "no." They'd only heard "stories" about "certain photographers."
David Lipman, who is described in the article as an "ad honcho" and a "father and husband," said sexual harassment never occurred on his set.
"We did crazy antics to get crazy pictures, but never abused anybody," he told WWD. "I've worked with so many photographers. I worked with Terry Richardson. Terry never abused anybody when I worked with him. And we laughed, but he never abused anybody."
Lipman then went on to add: "I wish I could give you a scandalous story, but it didn't exist."
Charles DeCaro, co-creative director of Laspata DeCaro, a New York–based ad agency, said of sexual harassment: "It doesn't exist on my set." However, he said it's "a little frightening" to hear about the general abuse models have to endure at runway shows and on "other" sets. It's also "a little mind-boggling" to him how abusers have "gotten away with it for so long."
Neil Kraft, owner and creative director at KraftWorks, said he's only witnessed "really bad things once" throughout his 25 years. He then separately described walking in on Terry Richardson having sex with a girl in a bathroom on one of his sets. "I don't know what the relationship was," Kraft said. "It's fairly well-known that the models tend to sleep with the assistants," he added. "That's more youthful attraction. Herb Ritts was known to use his boyfriends as models. They were guys he was attracted to."
Sam Shahid, owner of Shahid & Co., the New York–based ad agency, said of working with Abercrombie & Fitch: "whenever they did the nudes, they [the models] would sign a release and accepted it." His sets were "always fun," he added. "The kids had a good time."
While these are only four men in a crowded industry, their quotes are emblematic of a larger attitude — "If I didn't see it, it didn't happen" — that allows sexual harassment to occur across every industry. Yes, they acknowledge that harassment was probably happening in "other" environments, but they seem to lack an awareness for what may have been going on behind the scenes (or, in some cases, in plain sight) on their own sets. Were the models "having fun"? Maybe. But maybe they weren't, even if they appeared to be. Recently, the model and activist Cameron Russell posted 75 different, anonymous stories of sexual harassment on her Instagram account, many of which paint a very different narrative than the ones these ad executives shared.
Even if sexual harassment never once occurred on these particular sets — and we can't say definitively if it did or didn't — these are not the conversations we should be having right now. Instead, powerful men and women need to be asking more questions, challenging themselves and their institutions, and opening their eyes.