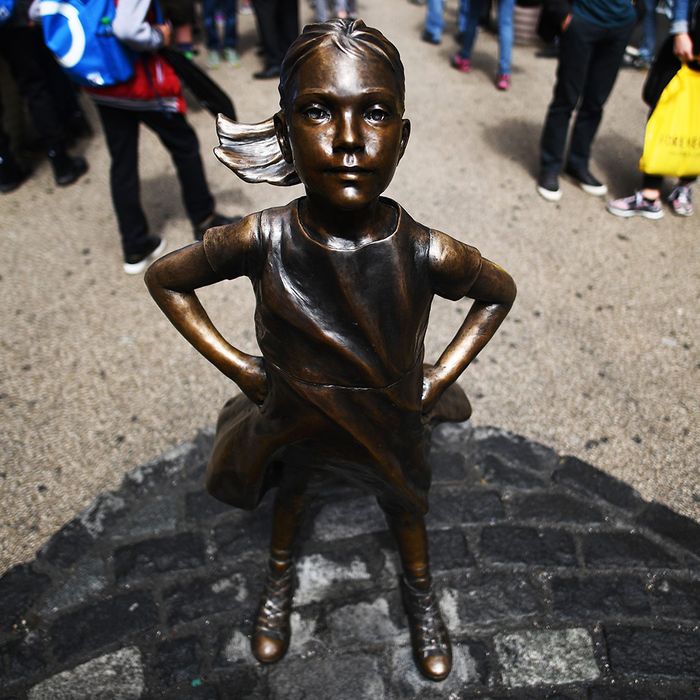 The 'Fearless Girl' statue.
Photo: JEWEL SAMAD/AFP/Getty Images
What a journey we've been on with "Fearless Girl," from the moment it was installed across from the Wall Street bull back on International Women's Day. The statue, commissioned by the State Street Corporation, is meant to represent a push for more women on corporate boards. (And was originally supposed to be a Fearless Cow.) All in all, it's a solid example of corporate feminist branding — and in a beautiful twist that we should've seen coming, State Street is now settling allegations about gender pay discrimination.
Bloomberg reports that a U.S. Department of Labor audit alleged that "women in senior leadership positions at Boston-based State Street received lower base salaries, bonus pay and total compensation since at least December 2010."
State Street will pay $5 million to over 300 women, and hopefully lay off building statues for a while.