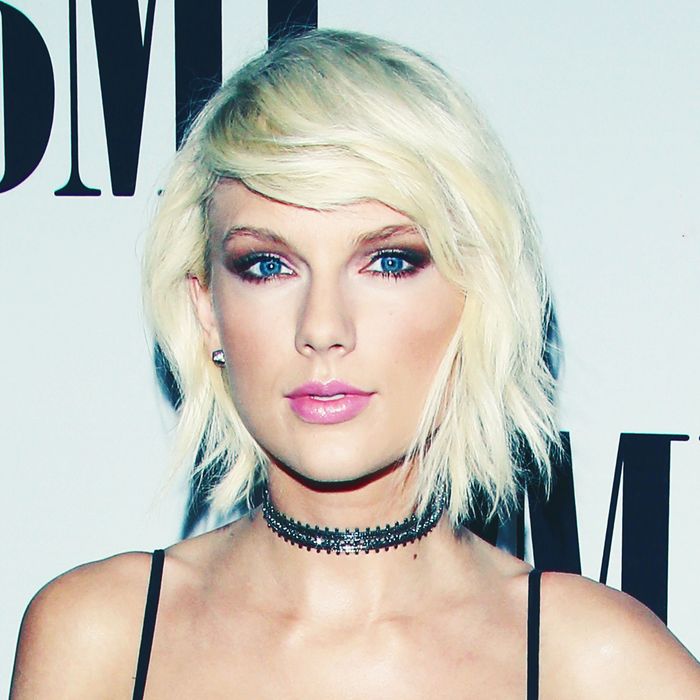 The Old Taylor Swift.
Photo: Mark Davis/Getty Images
In "Look What You Made Me Do," Taylor Swift sings to her enemies, "I got a list of names and yours is in red, underlined." And, well, it looks like that might actually be true, as Us Weekly reports her new album, Reputation, basically just "chronicles" the singer's long list of feuds.
According to US Weekly, Reputation — which is set to be released on November 10 — will cover Swift's wide-ranging feuds with a number of high-profile celebrities. There's her ex-boyfriend Calvin Harris and their fight about songwriting credits and/or love. Kim Kardashian and Kanye West, and the battle over receipts. Katy Perry and the notorious backup dancer-related debacle.
"It will be across multiple songs, somewhat cryptically," a Swift "source" told the tabloid, "but also obvious." A different insider noted that Swift's lyrics are "totally on point" about her myriad celebrity tiffs.
But amid all this pettiness, will we get to hear anything about her famously secret relationship with British actor Joe Alwyn? Not really, since Swift wrote most of the album before they started dating. "I believe there is only one song with a reference to him," the source added.
We can't wait to see what feud she references in her upcoming kebab-themed music video.