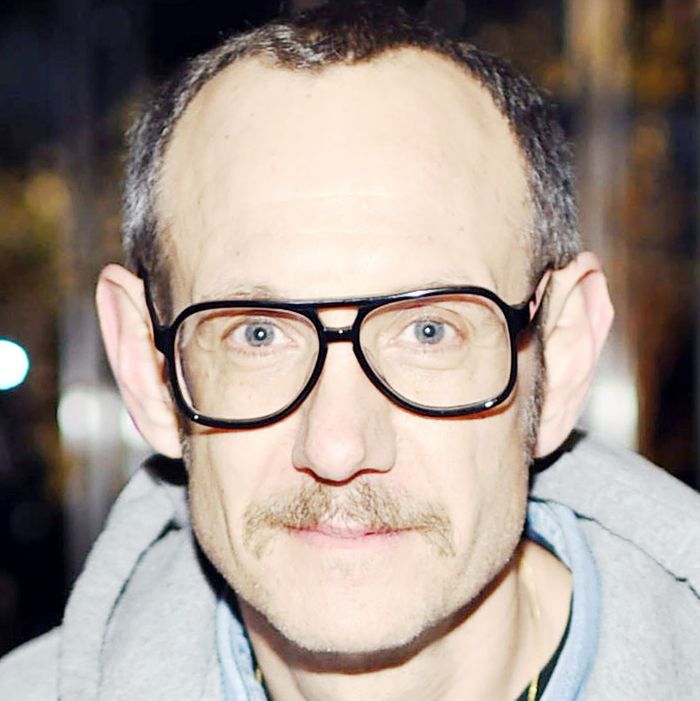 Terry Richardson.
Photo: Dimitrios Kambouris / Staff/2017 Getty Images
Notoriously predatory photographer Terry Richardson has been barred from working with Condé Nast International's publications, according to the Telegraph.
An email, sent by Condé Nast COO James Woolhouse to the "country presidents," said all unpublished work by Richardson should be "killed or substituted." The decision will bar Richardson from some of the world's top magazines, including American and international Vogue, Vanity Fair, and W. Per the Telegraph:
I am writing to you on an important matter. Condé Nast would like to no longer work with the photographer Terry Richardson.




Any shoots that have been commission[ed] or any shoots that have been completed but not yet published, should be killed and substituted with other material.




Please could you confirm that this policy will be actioned in your market effective immediately. Thank you for your support in this matter.
The email obtained by the Telegraph did not explicitly say why they were severing ties with Richardson. However, the photographer has long been controversial. Richardson's work — when he's not photographing Barack Obama — is often explicitly sexual, and he has been repeatedly accused of breaking contracts, pressuring models to pose nude, or outright sexually harassing and assaulting models. In 2014, he wrote in the Huffington Post, "I collaborated with consenting adult women who were fully aware of the nature of the work, and as is typical with any project, everyone signed releases."
Brands have been under pressure to sever ties with Richardson since 2014. At the time, when petitions against the photographer were circulated, a BuzzFeed article asked 25 major brands if they had any plans to work with Richardson, and Vogue said they had "no plans."