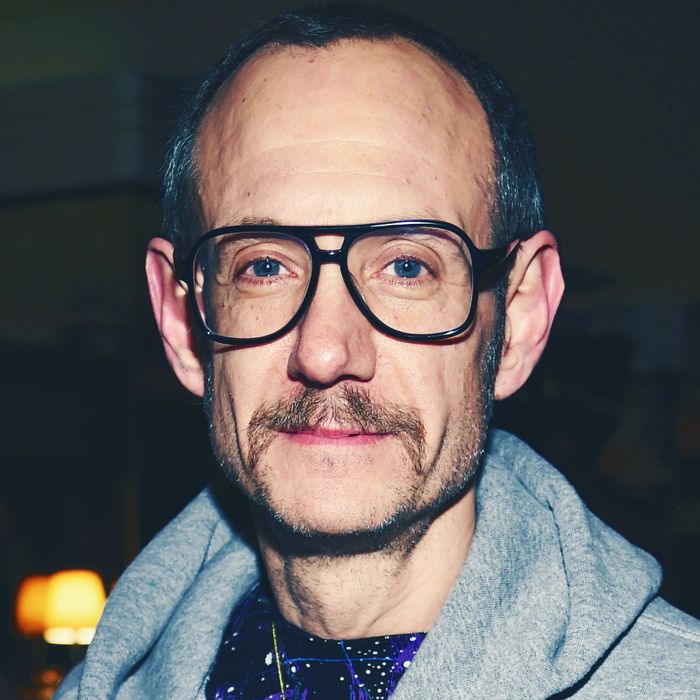 Terry Richardson.
Photo: Dimitrios Kambouris/Getty Images for Brandon Maxwell
It was revealed late on Monday that Condé Nast International has barred its publications from working with notoriously predatory photographer Terry Richardson. And by Tuesday afternoon, his representative was speaking out about just how "disappointed" the photographer was to be blacklisted.
An email from Condé Nast COO James Woolhouse to the "country presidents" was published by the Telegraph, stating that all unpublished work by Richardson should be "killed or substituted." While the email didn't offer an explicit reason as to why the company was severing ties with Richardson, the photographer has been repeatedly accused of sexually harassing and assaulting models, and pressuring models to pose nude.
Speaking with the Daily Beast, a representative for Richardson said, "He is an artist who has been known for his sexually explicit work so many of his professional interactions with subjects were sexual and explicit in nature but all of the subjects of his work participated consensually."
Well, at least he didn't blame God.