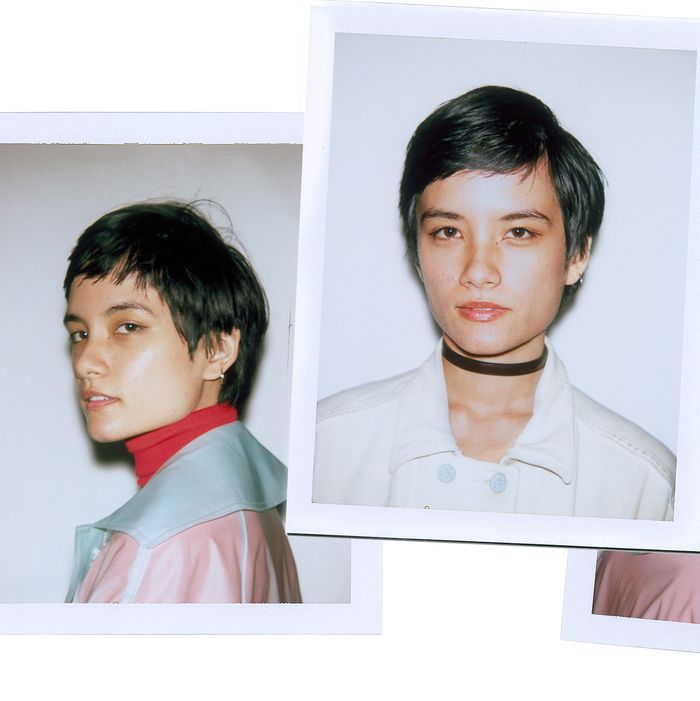 Left: Lulu Yao Gioiello wears Burberry coat, Tommy Hilfiger turtleneck, own jewelry; Center: Gioiello wears own clothes and jewelry; Right: Gioiello wears Burberry coat, Tommy Hilfiger turtleneck, and Delfina Delettrez earring.
Photo: Lucas Michael. Photo Editor: Biel Parklee.
Lulu Yao Gioiello's got a lot on her plate. An art director by day, she also runs an art and clothing line, forbabies, inspired by the concept of the "henna onna," a Japanese phrase that translates to "unusual girl." And she's starting a book series, FAR-NEAR which challenges stereotypical Orientalist perspectives of Asia (currently she's fundraising on Kickstarter).
"We want to showcase and highlight different things that aren't usually seen or known about Asian culture, and broaden the perspective of what is Asian," she explains. "And we want to make sure the whole geographic area of Asia is included. It's not just China, Japan and Korea." Read on for her answers to our lightning-round questions.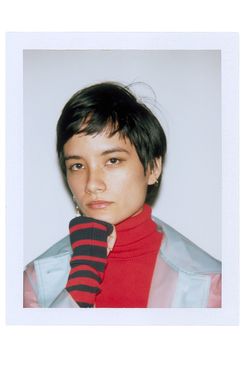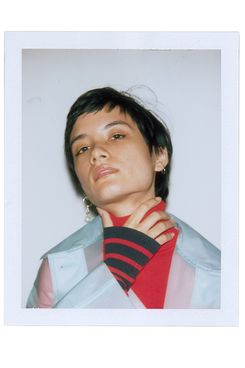 If you could be a magazine, what magazine would you be? Holiday magazine.
If you could speak to animals, which animals would you want to talk to? Dolphins.
Sneakers or slippers?  Animal slippers.
What's something your social-media followers don't know about you? Nothing and everything.
What was the last website you looked at? EBay.
If you could be outfitted by one designer for the rest of your life, whom would it be? I really like Perry Ellis in like the '80s and '90s. Marc Jacobs era and pre–Marc Jacobs.
What time is your alarm set for in the morning?  I have a lot of sunlight in my room, so my alarm is the sunrise.
What do you eat for breakfast?  A soft-boiled turmeric egg. I soak it in soy sauce and turmeric. It's really good.
If you had only three things you could eat for the rest of your life what would they be? Tofu, soup, and dumplings.
Fuck/Marry/Kill? Can I pass on that one?
Person you wouldn't mind being trapped in an elevator with? Siddhartha. I mean, you'd come out of that elevator enlightened.
If you could tell Donald Trump one thing and make sure he would listen, what would it be? Step away from the nuclear arsenal.
If you were a color, what color would you be? I really like the Pantone color that came out for Prince.  Love Symbol #2.
Lulu Yao Gioiello wears Burberry coat, $1,795 at Burberry; Tommy Hilfiger x Gigi Hadid sweater, $130 at Tommy Hilfiger; Delfina Delettrez pearl earring $3,730 at Luisa via Roma.