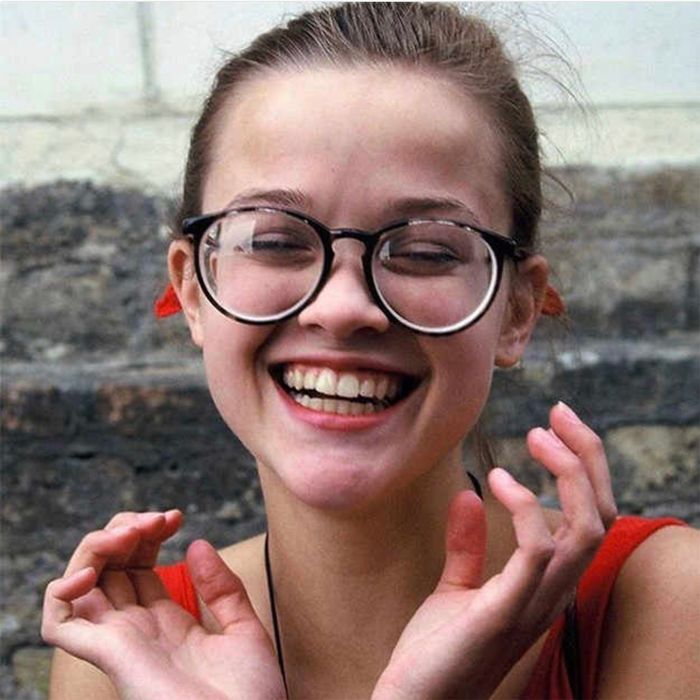 A young and bespectacled Reese Witherspoon.
Photo: Reese Witherspoon/Instagram
During the Late Show With Stephen Colbert on Wednesday night, comedians Stephen Colbert and Nick Kroll kicked off a fundraising effort for the cleanup efforts in Puerto Rico, called the #PuberMe challege.
Now, each time a celebrity posts an unflattering picture of themselves with #PuberMe, Colbert's AmeriCone Dream Fund will donate $1000. The money will go to One America Appeal, started by five former presidents to encourage relief efforts. The #PuberMe entries have been rolling in on Twitter and Instagram.
Check out a few of the gems below from John Oliver, Reese Witherspoon, Kristen Bell, and Amy Schumer.
Stephen Colbert
John Oliver
Samantha Bee
Amy Schumer
Ryan Seacrest
Kristen Bell
Kumail Nanjiani
Reese Witherspoon
Chelsea Handler