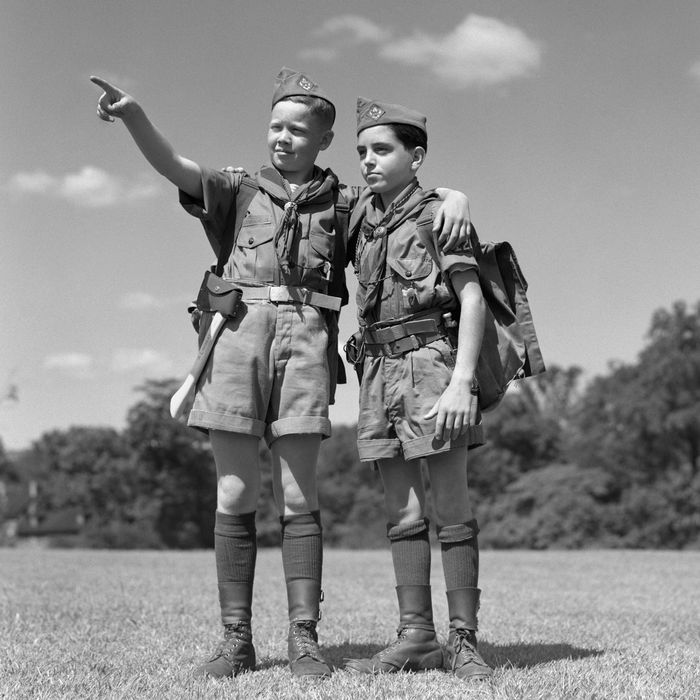 Boy Scouts in the 1950s.
Photo: H. Armstrong Roberts/ClassicStock/Getty Images
The Boy Scouts of America will now admit girls who want to join, the organization announced on Wednesday with a statement on their website. The board voted unanimously on this decision "after years of receiving requests from families and girls."
Girls can be admitted into the Cub Scouts program, which is for first through fifth graders; older girls will have their own program, allowing them to become Eagle Scouts. There will still be an option to keep children gender-segregated. "Existing packs may choose to establish a new girl pack, establish a pack that consists of girl dens and boy dens or remain an all-boy pack," the organization explained. "Cub Scout dens will be single-gender — all boys or all girls."
This measure comes after a few other progressive moves by the youth organization, from admitting openly gay members in 2013 and transgender members earlier this year.
Girls will be permitted to join the Cub Scouts starting in 2018, while the program for older girls will begin in 2019. There still has yet to be an option for indoorsy, introverted children who would just prefer to hang out on the couch and eat snacks.