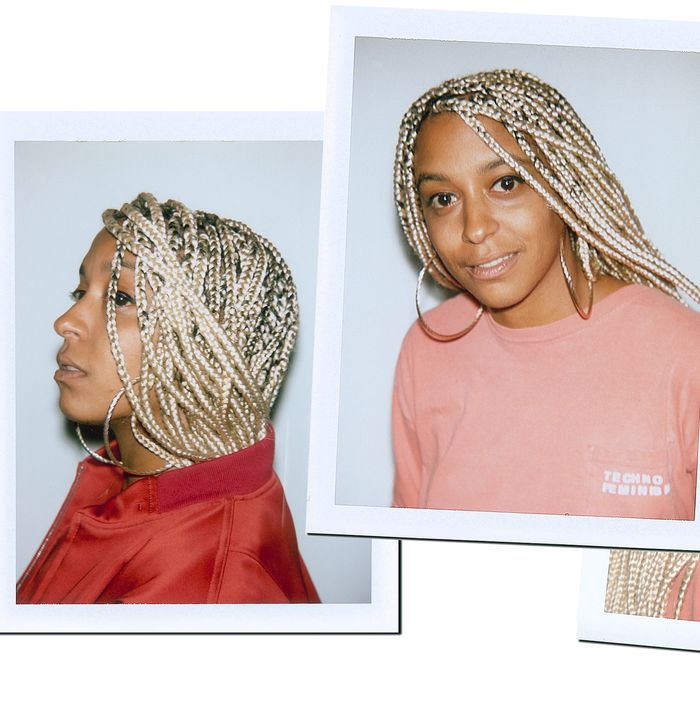 Left: Frankie Hutchinson wears a T by Alexander Wang bomber; center: Hutchinson wears her own shirt; right: Hutchinson wears her own shirt.
Photo: Lucas Michael. Photo Editor: Biel Parklee.
Frankie Hutchinson is a woman on a mission. The cheerful Londoner is a co-founder of Discwoman, a booking agency with a world-wide roster of female DJs (not a small thing, in an industry run by white men.) She's also a host for Boiler Room, a global, online music-television platform. And in her remaining time, she works as a programmer for Dance Liberation Network, a social-justice group working to repeal New York's jazz-era Cabaret Law, which bans dancing and disproportionately discriminates against minorities.
Follow her as she documents her efforts on social media, and read below for her answers to our lightning-round questions.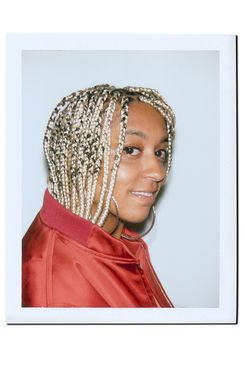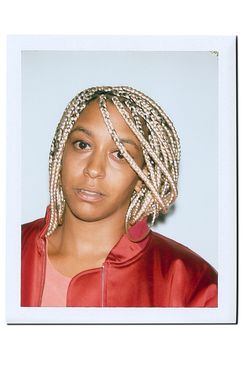 If you could be a magazine, what magazine would you be? Oh my god, that really caught me off guard. Bloody hell, this is really tough. Fader. 
If you could speak to animals, which animals would you want to talk to? Gorillas. I'm really obsessed with baby gorillas. If you want a release, look at a baby gorilla.
Sneakers or slippers? Sneakers.
What's something your social-media followers don't know about you? I tell them everything. Maybe how much of a reality-TV junkie I am. I love all the Real Housewives, I'll watch anything The Bachelor. Just give it to me. I find it easy to watch after processing so much in the day.
What was the last website you looked at? The Skechers website because I was looking for new shoes, which I bought today.
If you could be outfitted by one designer for the rest of your life, whom would it be? Bloody hell, these are so hard! Adidas Originals.
What time is your alarm set for in the morning?  I usually wake up at like 7.
What do you eat for breakfast?  A banana.
If you had only three things you could eat for the rest of your life what would they be? Pho, Bahn-Mi, and curry.
If you could tell Donald Trump one thing and make sure he would listen, what would it be? You are the worst.
If you were a color, what color would you be? Red.
Frankie Hutchinson wears a T by Alexander Wang water-resistant classic bomber, $495 available at alexanderwang.com.