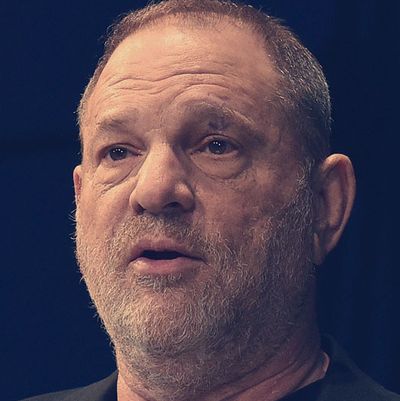 Harvey Weinstein.
Photo: Bryan Bedder / Stringer/2017 Getty Images
A studio insider told the Associated Press on Monday that the Weinstein Company will change its name after the sexual-harassment allegations leveled against co-founder Harvey Weinstein in an exposé in the New York Times.
The anonymous source, who AP said is "not authorized to discuss the matter publicly," said that the process will be slow, but the name will be changed, and Weinstein's name will be removed from several TV projects.
The company did not respond to the AP's request for comment. TWC fired Weinstein on Sunday, reversing their support of Weinstein's open-door, "indefinite leave of absence."