Miu Miu headpiece, $1,680, and dress, price upon request, at 11 E. 57th St.; 212-641-2980. Tiffany & Co. 40-carat aquamarine pendant with yellow and white diamonds, price upon request at 727 Fifth Ave.; 212-755-8000. Sonia Rykiel brooch, $160 at 816 Madison Ave.; 212-396-3060.
It used to be that shining bright like a diamond was reserved for Rihanna, or stars of the celestial and Hollywood variety, but now there's an app for that. It's called Kirakira+, and for 99 cents, your entire world can look like a Disney fairy tale. Launched two years ago, the app (which translates to "glitter" in Japanese) gained mainstream popularity in the Western Hemisphere only this season, when influencers, models, and celebrities started using it as Instagram catnip during Fashion Week. It's no coincidence that sparkly products were trending on the runways and in stores at the same time. Saint Laurent, for example, showed a pair of $10,000 silver crystal boots for fall that appear to have their own built-in Kirakira+ filter. (Kendall Jenner's Instagram of them got 6 million views.) Bella Hadid shared a Kirakira+ selfie backstage while wearing one of Pat McGrath's glossy couture makeup looks. And actress Kate Bosworth recently used Kirakira+ on the red carpet to highlight her sequined Alexandre Vauthier dress.
Just point the Kirakira+ app at anything reflective, whether it's your dinner fork or your wedding ring, and suddenly everyday objects will give off magical glints of light. You can even adjust the level of shine you want. But Kirakira+ comes with a warning: Some things, if not Kirakira+'ed judiciously, can be engulfed in their own glow.
Star Power: In 2017, There's No Such Thing As Too Much Twinkle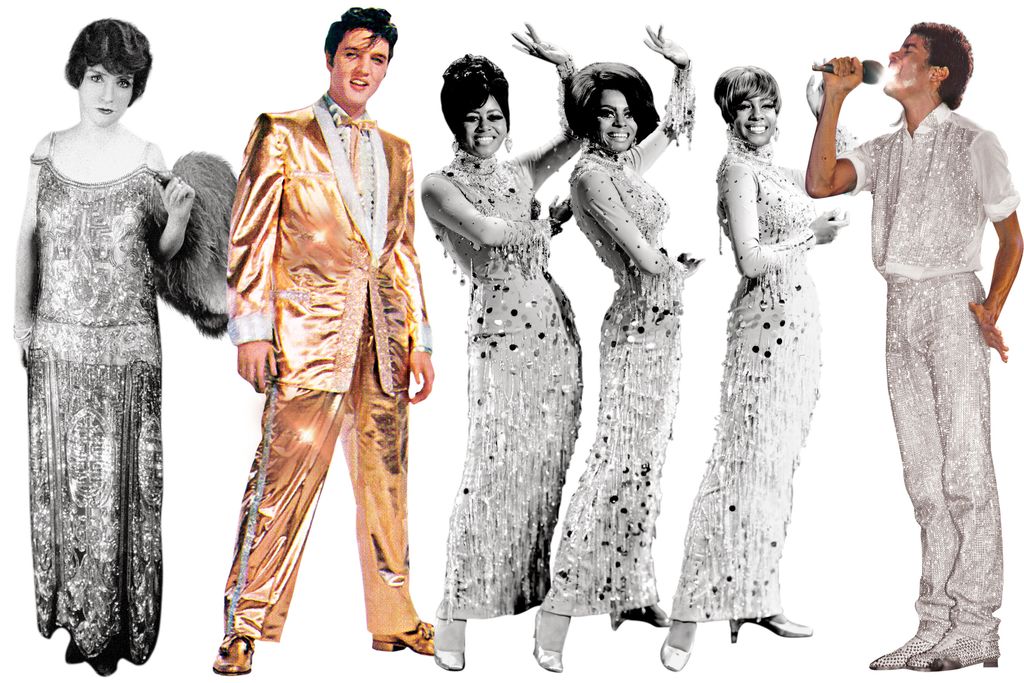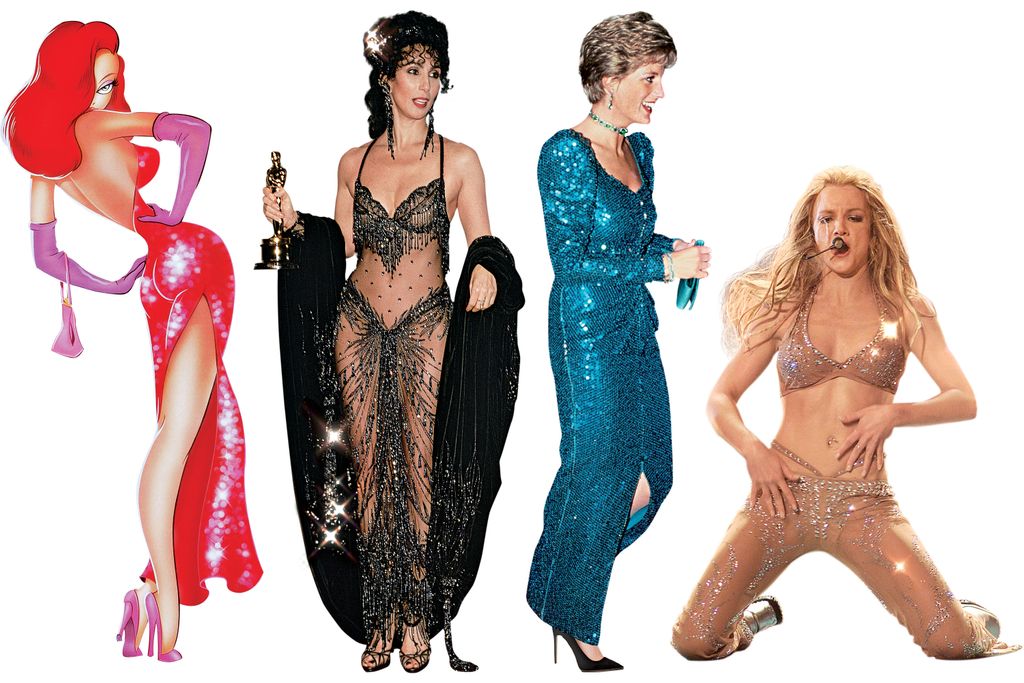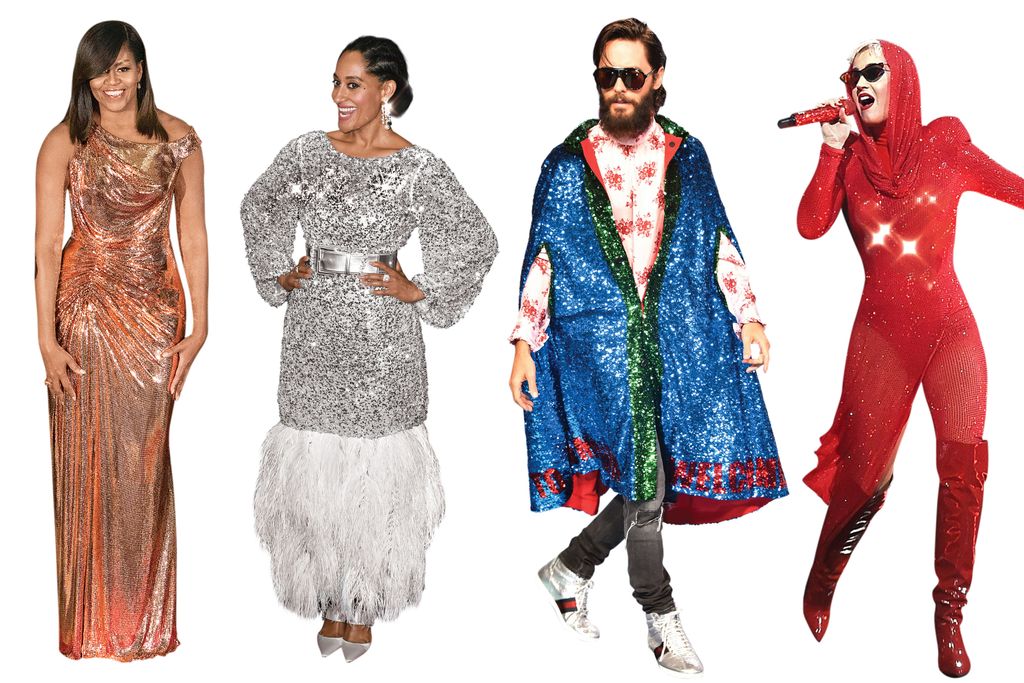 Culture | Ruby Slippers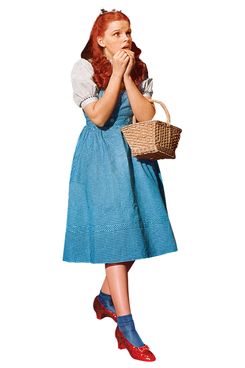 The Smithsonian is working to conserve each individual sequin on the original ruby slippers that Judy Garland wore in the 1939 film The Wizard of Oz. (There are roughly 2,400 red sequins per shoe, and they're cleaned under a microscope.) "It's a movie that has impacted so many generations of people," said Smithsonian conservator Dawn Wallace. As a result, Dorothy's slippers are one of the most popular objects in the museum, which has raised $346,026 on Kickstarter to conserve them. "It's the idea of hope and dreams," Wallace continued. "When you look at them and you see that sparkle, you really do feel this magic."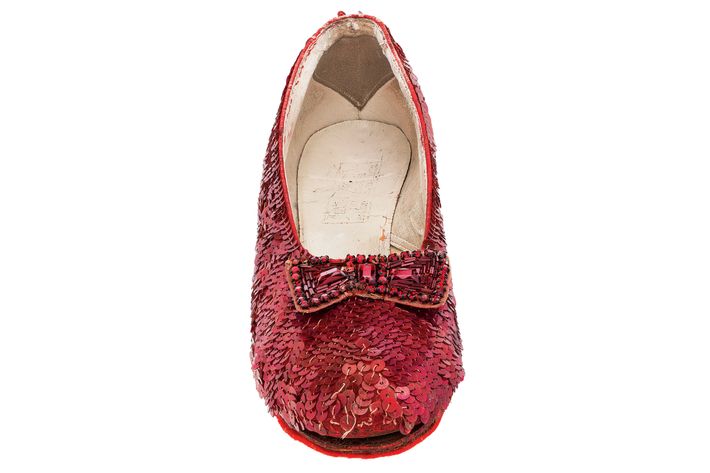 Menswear | Glitter Guys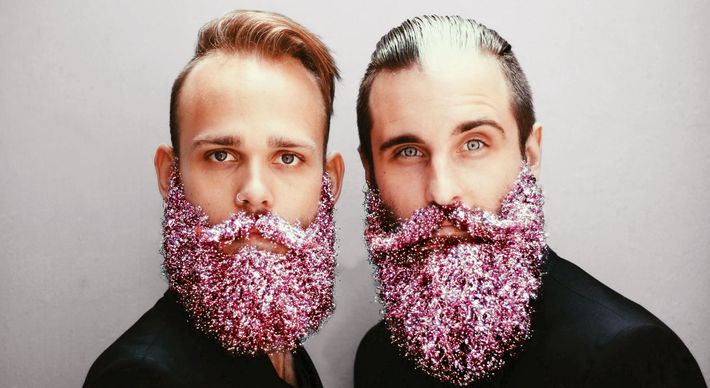 Before Kirakira+, guys were sprucing up their visages the old-fashioned way with "glitter beards." Portland natives Brian Delaurenti and Jonathan Dahl (pictured) started the trend back in 2015 when they shared it on their popular Instagram account, the Gay Beards. "When glitter is on your beard, you have to be careful not to breathe it in," warns Delaurenti at the start of their accompanying YouTube tutorial, which has 618,440 views to date. "It does get everywhere," echoes Dahl.
Runway | Sequin Parade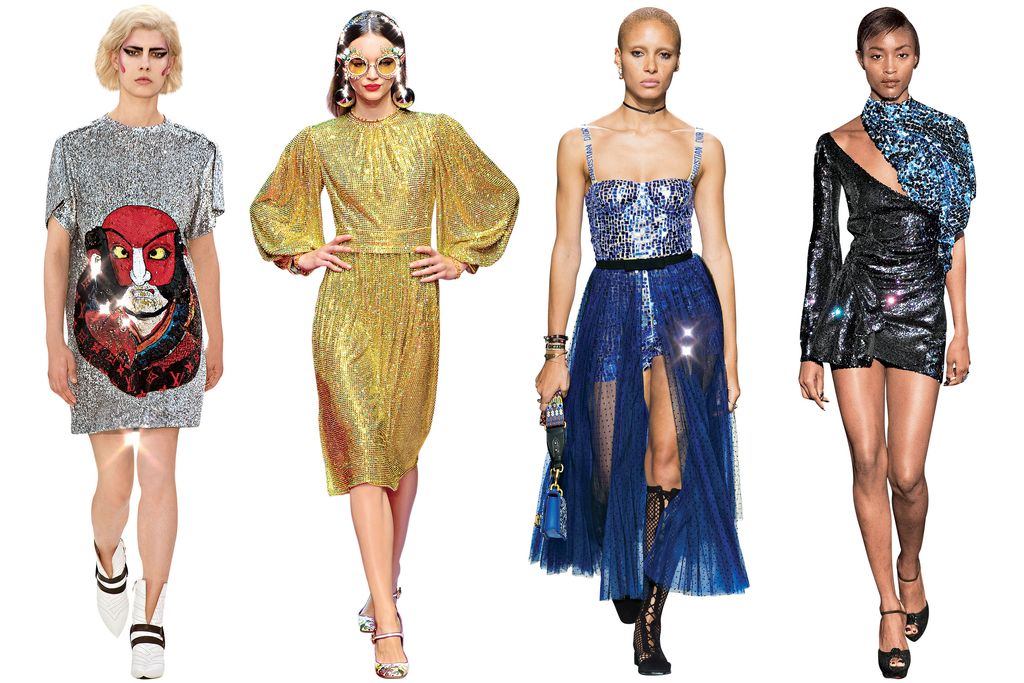 Designers are bringing a much-needed sense of joy and fantasy to fashion with clothes that light up the runways and our screens. "For me, sequins have always been a protest against banality," the British designer Ashish Gupta, whose shows are often the brightest at London Fashion Week, told me. "Glitter against gloom."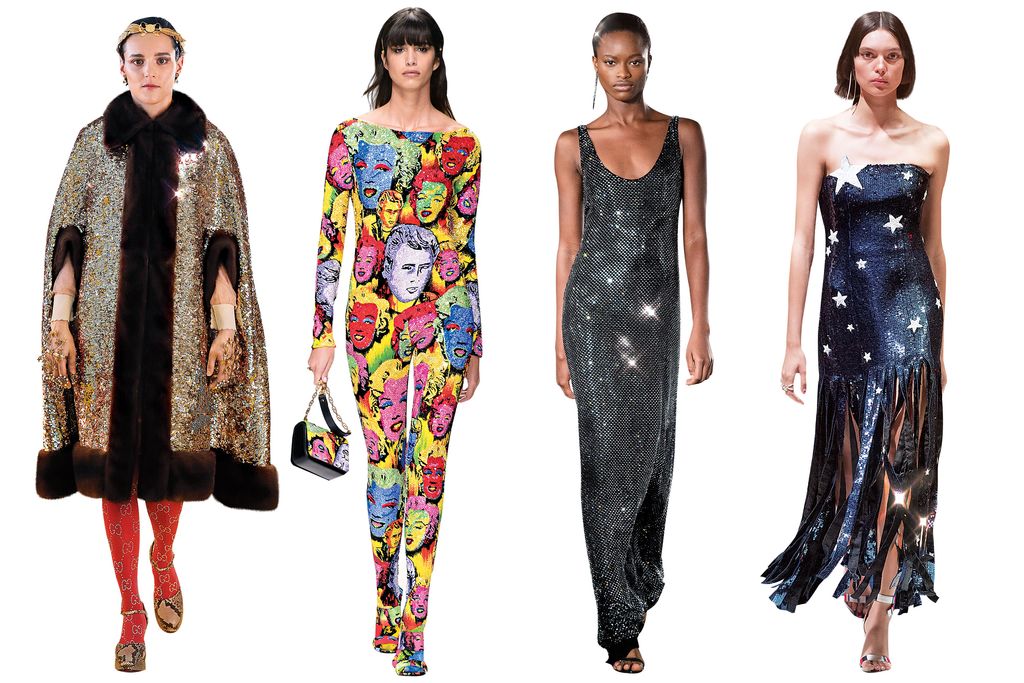 "Sequins reflect optimism," said Laura Kim and Fernando Garcia, the designers behind Monse, a young New York–based label, and now Oscar de la Renta. They can also elevate a casual piece of clothing, like a deconstructed basketball jersey, which Monse showed for spring 2018. "It creates a very interesting high-low dynamic," the designers added of their now-signature aesthetic.
Celebrities love these attention-grabbing looks for the red carpet. As for the rest of us, even knockoffs look expensive.
Street Style | Tween Sheen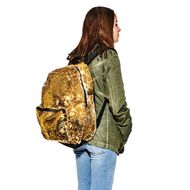 Young people have always demonstrated an innate wonder for sparkles, whether it's through their clothes, crafts, or toys. Today, the kids of New York are begging their parents for sequin-covered backpacks, which not only stand out in the schoolyard, but also are the sartorial equivalent of fidget spinners. If you rub the sequins back and forth, the backpack's surface changes colors. Style.Lab sequined backpack, $38 at amazon.com.
Retail | Bright Lights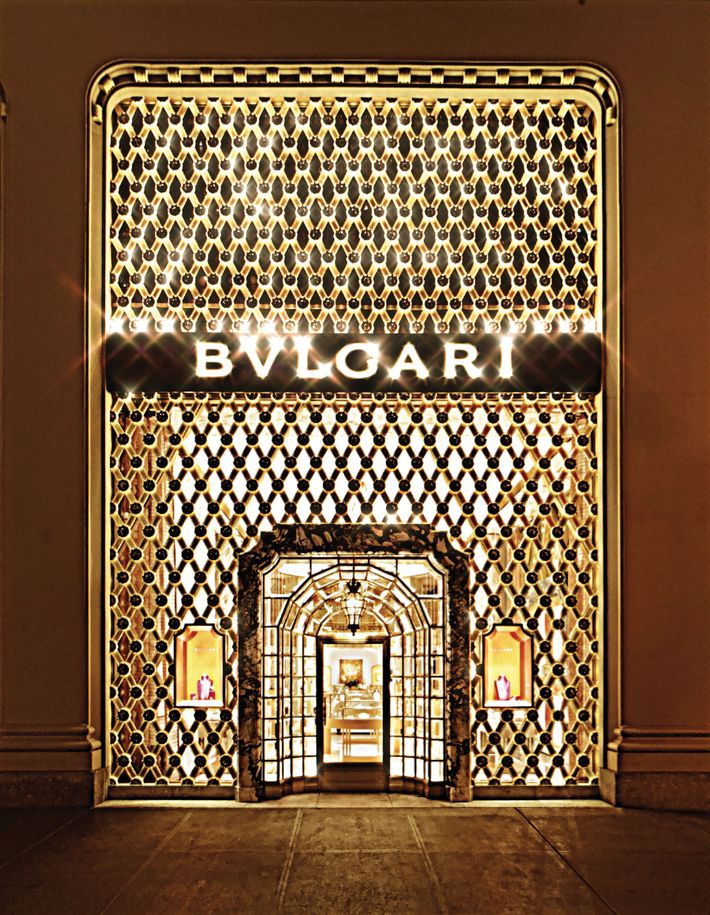 Andy Warhol, a lover of all things colorful and rich, once referred to the Bulgari store as being the "most important museum of contemporary art." Forty-five years after coming to New York, the Italian fine-jewelry brand has reopened its Fifth Avenue flagship with a top-to-bottom renovation overseen by the architect Peter Marino, and it's even shinier than before. Inspired by the city that never sleeps, the store's façade is covered in a lattice of Bulgari "rosetta" flower motifs that light up at night, rivaling the storefronts of Times Square.
Shop | Hints of Sparkle
Photo: Courtesy of the vendors
Photo: Courtesy of the vendors
Photo: Courtesy of the vendors
Photo: Courtesy of the vendors/contact@fredericleclere.com
Photo: Courtesy of the vendors
Photo: Courtesy of the vendors
Photo: Courtesy of the vendor
*This article appears in the October 2, 2017, issue of New York Magazine.