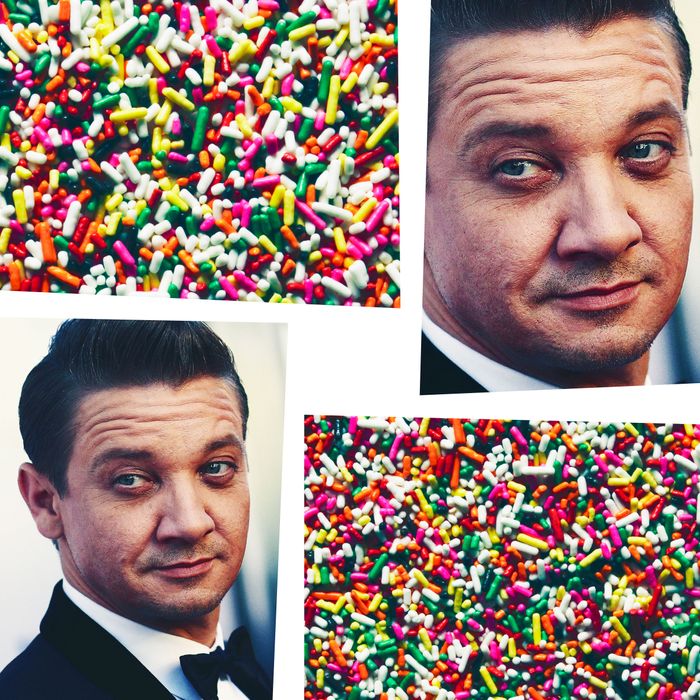 Every week brings such an overwhelming onslaught of news, that sometimes the most entertaining bits can fall through the cracks. Here, we'll recap the pettiest squabbles, juiciest feuds, and other niche drama you didn't know you were living for.
The Woman Who Drove Her Ex's Car Into a Pool
Recently, Wall Street banker Guy Gentile found his Mercedes in the pool of his Bahamas home. How, exactly, did that happen? Gentile claims his model ex-girlfriend Kristina Kuchma is responsible. Their relationship seemed completely healthy, as relayed by an anecdote in the New York Post:
Gentile … said their last dinner together was supposed to be a casual one with a friend — until she dropped a bomb on him. "She looks at me and says, I have something to tell you," he said. "I'm pregnant." Gentile agreed to support the kid, until she abruptly changed her tune. "I'm not pregnant with a kid — I'm pregnant with an idea," she told Gentile. Kuchma wanted to start a marketing business and hoped he would help fund it with a $50,000 gift, he said.
Kuchma has yet to comment on the allegations which is too bad, not least of all because we have a lot of questions about the logistics of getting a car into a pool.
Jeremy Renner's Messy App
Remember when actor Jeremy Renner launched an app? "Haha, that's so dumb," we all thought collectively, before promptly forgetting that it exists. But as Kate Knibbs at the Ringer discovered, not only is the app thriving, but it is rife with messy, messy drama.
From a poorly-designed update to fans upset over a contest to claims of "infiltration and bullying," what we've learned is that it's apparently far from peaceful over at "Jeremy Renner." (This is also the app's name.) What a ride!
Whales and Dolphins Love to Gossip
While we typically recap feuds and fights here at "This Week in Drama," sometimes we must pause and recognize great innovations in the field of drama research. A new study published in Nature Ecology and Evolution, and reported on by The Guardian, applied the "cultural brain hypothesis" to whales and dolphins and discovered that the marine mammals might very well talk shit to each other. Through their research, they found "dolphins playing with humpback whales, helping fishermen with their catches, and even producing signature whistles for dolphins that are absent — suggesting the animals may even gossip." Nature is beautiful.
The Friendship-Ending Bridesmaid Dress
Perhaps no life event has more potential for drama than a wedding, and the advice column over at petty factory A Practical Wedding serves as a constant reminder of that. In this week's installment, which was originally published in 2015, the advice seeker reveals that the bride is marrying into money and has asked all the bridesmaids to purchase dresses that cost $15,000. When the bridesmaid tried to back out, arguing quite reasonably that spending that amount on a dress is obscene, the bride went nuclear:
But now she's mad at me and sent me a letter in return telling me how hurt she was that I backed out, that obviously I don't value her or our long friendship because if I did, I would be there for her wedding. She said that none of the other bridesmaids nor the maid of honor backed out (maid of honor is her sister; other bridesmaids are her fiancé's sisters, and her fiancé's family is paying for their dresses, etc.) so that tells her that I don't care about her. She said that I don't deserve her and she is never talking to me again.
The post is appended with an update, which the letter writer sent in this week. And things have … not gotten any better:
As the only non-family member of the original wedding party, her in-laws did not offer to pay for my dress, so I bowed out. The bride pitched a fit, told me that I was "uninvited" to her wedding since I obviously didn't love her, and that was that. She had her big, bashy royal wedding, and I stayed home.




She has not called me, messaged me, or written to me. I gave her time, thinking that after the wedding insanity and hoopla died down she would come to her senses. I sent her a card several months after her wedding, telling her that I was sorry that I could not afford to be part of her wedding, that we were friends for a long time, and that I wished her well. The card was returned to me with her handwriting on it, telling me that she could never forgive me and to stay out of her life, so that's what I've done.
And everyone lived happily ever after.
Sprinkles vs. the Environment
In what is perhaps the most California story ever, critics of the Museum of Ice Cream have raised concerns that its giant pool of rainbow sprinkles is an environmental hazard. Apparently the sprinkles could stick to museumgoers' clothes and subsequently end up in the ocean, harming marine life. But don't worry, everybody: they're working on introducing biodegradable sprinkles. Win/win.
The Applebee's Margarita Scam
If a deal sounds too good to be true, it probably is. Thus is the case with beloved chain restaurant Applebee's "dollaritas." The month-long promotion promised diners $1 margaritas, but — surprise! — a restaurant bartender claimed in a behind-the-scenes video that they're mostly made with water. "The dollarita is literally 1 part cheap tequila, 1 part cheap marg mix, 3 parts tap water," he revealed. "We go through 12 gallons of this swill a day. If 'the dollarita is your life,' you're an animal who can't taste things." Seems like somebody is just mad they couldn't hack it as a bartender at Olive Garden.