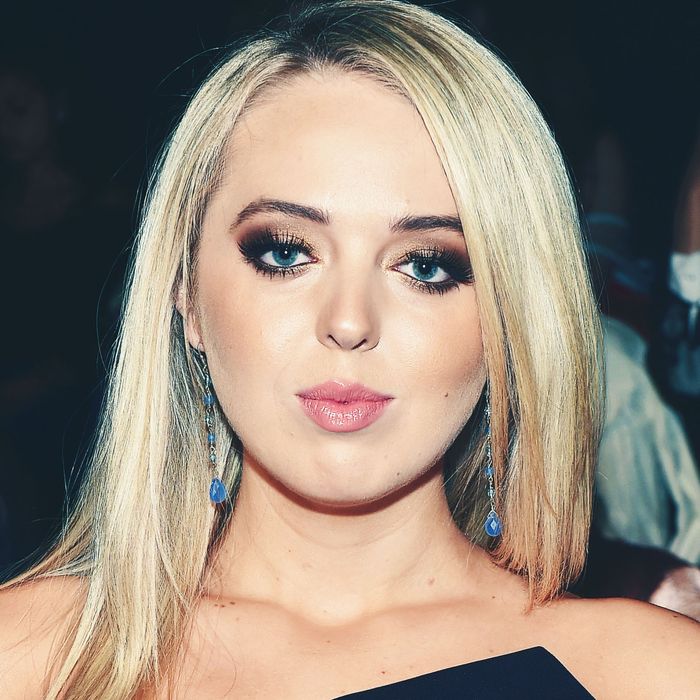 Tiffany Trump.
Photo: Mike Coppola/Getty Images
On Friday, October 13, Tiffany Trump turned 24 years old. Her father, President Donald Trump, did not wish her a happy birthday on social media. Neither did half-sister Ivanka, or half-brothers Donald Jr. and Eric. Instead, she has dozens and dozens of people sending her well-wishes — and by well-wishes, we mean comments trolling her over the fact that her dad called the Persian Gulf the "Arabian Gulf."
Tiffany posted a picture from her big day on Monday night, to which people responded with notes like "#persiangulf OK," "PERSIAN GULF," and "Hapyy birth day but #persian gulf." (Several more comments are written in Farsi.)
A post about her birthday party from her close friend, the socialite Andrew Warren, was also flooded with Persian Gulf comments.
The other Trump family members are also facing similar trolling on their Instagrams, but somehow, as usual, Tiffany seems to be the most owned.