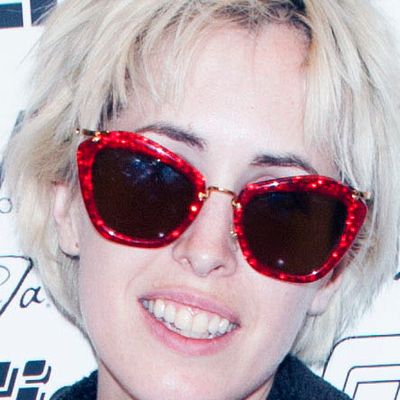 Annakim Violette Petty.
Photo: Michael Bezjian/WireImage
Shortly after Tom Petty was rushed to the hospital on Monday afternoon, premature reports began to emerge that the legendary rocker had died. These were later corrected when the LAPD clarified that the 66-year-old was not dead, but in critical condition. In the confusion, Petty's daughter, artist Annakim Violette Petty, took to Instagram to express her frustration with one particular outlet's misreporting: Rolling Stone.
"@rollingstone my dad is not dead yet but your fucking magazine is," she wrote. "Your slim [surprised emoji] has been pieces of tabloid dog shit. You put the worst artists on your covers do zero research. How dare you report that my father has died just to get press because your articles and photos are so dated."
"This is my father not a celebrity," she added. "An artist and a human being."
As of Monday night, Petty's condition remains critical. According to TMZ, the singer was found in his house, unconscious and in full cardiac arrest, before being rushed to the UCLA Santa Monica Hospital, where he was put on life support. Because his family reportedly had a do-not-resuscitate order for him, however, life support was later pulled. Petty wrapped a tour at the Hollywood Bowl last Monday.
Updated on Tuesday, October 3, 2017, at 12:05 a.m.:
Petty died on Monday night. In a statement released to People, his longtime manager said: "On behalf of the Tom Petty family we are devastated to announce the untimely death of of our father, husband, brother, leader and friend Tom Petty. He suffered cardiac arrest at his home in Malibu in the early hours of this morning and was taken to UCLA Medical Center but could not be revived. He died peacefully at 8:40 p.m. PT surrounded by family, his bandmates and friends."