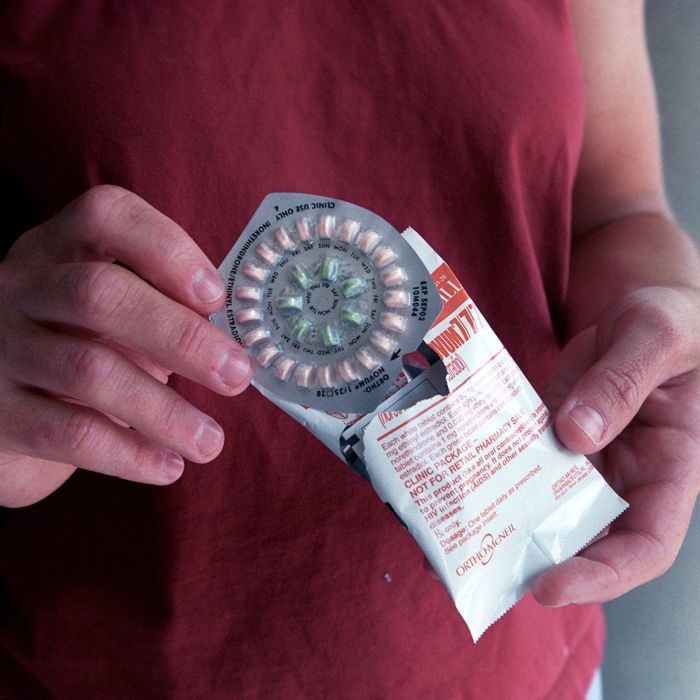 Photo: Tim Matsui/Getty Images
The Trump administration on Friday rolled back the federal mandate that requires employers to provide birth-control coverage in their employee health-care plans. According to the New York Times, the new rules make it significantly easier for employers to claim exemptions based on moral or religious objections.
"One new rule offers an exemption to any employer or insurer that objects to covering contraceptive services 'based on its sincerely held religious beliefs,'" the Times reports. "Another regulation offers a new exemption to employers that have 'moral convictions' against covering contraceptives."
Approximately 55 million women receive free birth control under the current mandate. Under the new rules, hundreds of thousands of women could lose access to affordable contraception.
The Trump administration has justified its decision to strip hundreds of thousands of citizens of essential health care by saying that the current mandate imposes a "substantial burden" on employers who object to birth control for religious or moral reasons. The new rules also suggest that the contraceptive mandate could promote "risky sexual behavior" among teenagers and young adults.
"This rule would mean women across the country could be denied insurance coverage for birth control on a whim from their employer or university," Dana Singiser of Planned Parenthood Federation of America told USA Today. "It makes a farce of the Trump administration's so-called 'women's empowerment' agenda and endangers a woman's ability to make the most basic and personal of decisions — when and if to have a child."
The new rules are already facing legal pushback. The National Women's Law Center has been preparing a lawsuit since the Trump administration said it intended to rewrite the birth-control mandate last spring.
This post has been updated throughout.