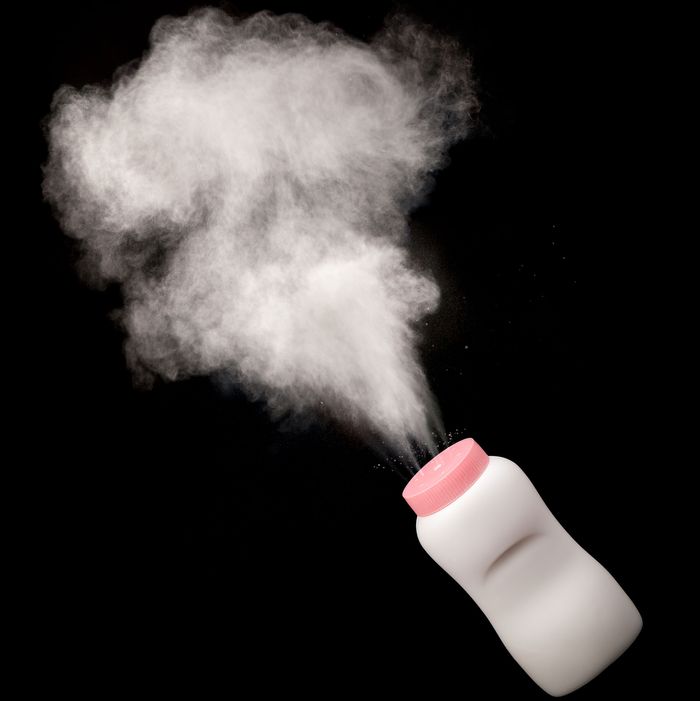 Photo: iStockphoto/Getty Images
In light of recent studies suggesting a link between talcum powder and ovarian cancer, thousands of women have filed lawsuits against Johnson & Johnson over the past few years — and some of the women have already emerged victorious, forcing the pharmaceutical giant to pay hundreds of millions of dollars in restitution. But two of those judgments — which called on Johnson & Johnson to pay nearly $500 million in damages — have now been overturned.
A judge in Los Angeles on Friday cited "insufficiency of evidence" when she overturned an award that would have forced Johnson & Johnson to pay Eva Echeverria $417 million. In court, Echeverria argued that her 40-year baby powder use led to a terminal ovarian cancer diagnosis. A judge granted Johnson & Johnson's motion for a new trial, and Echeverria's attorney stated he would file an appeal immediately, in addition to explaining that Echeverria has since died.
Another victory for Johnson & Johnson emerged last Tuesday in Missouri, where a judge ruled that a lawsuit awarding Jacqueline Fox $72 million in damages was not filed in the proper jurisdiction. Fox used baby powder for over 20 years and died in 2015 of ovarian cancer.
Commenting on the new judgments, a spokesperson for Johnson & Johnson denied that the company's baby powder is harmful, writing:
"Ovarian cancer is a devastating disease — but it is not caused by the cosmetic-grade talc we have used in Johnson's Baby Powder for decades. The science is clear and we will continue to defend the safety of Johnson's Baby Powder as we prepare for additional trials in the U.S."