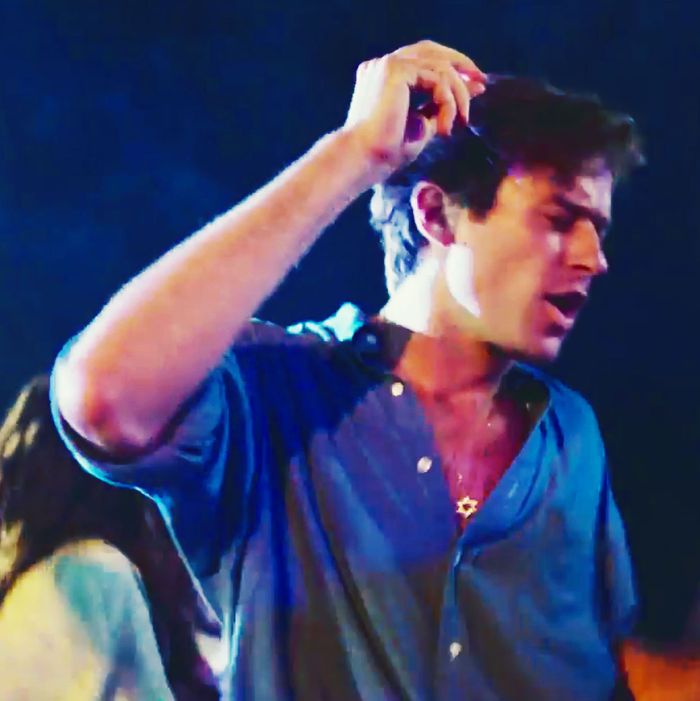 Ahhh, a brief moment of sweet relief from our hellish news cycle: a new clip from the highly anticipated movie adaptation of Andre Aciman's Call Me by Your Name.
In the teaser, walking fuck peach Armie Hammer is dancing — dancing to the Psychedelic Furs's "Love My Way" like nobody's watching, even though he knows everyone is watching. The camera starts at his feet, his flexing calves, and pans up to his exuberant, eyes-closed, open-mouthed, arms-raised dancing.
Is he "good at dancing?" Not especially. Is it erotic? Well, it would be, given that exposed chest hair, except for the realization that Hammer's elbow-y flail dance is probably the most accurate representation of how everyone — you, your friends, entire wedding parties — actually looks when they dance, even if we think we look like this.*
*I do look like this. You might not. I do.