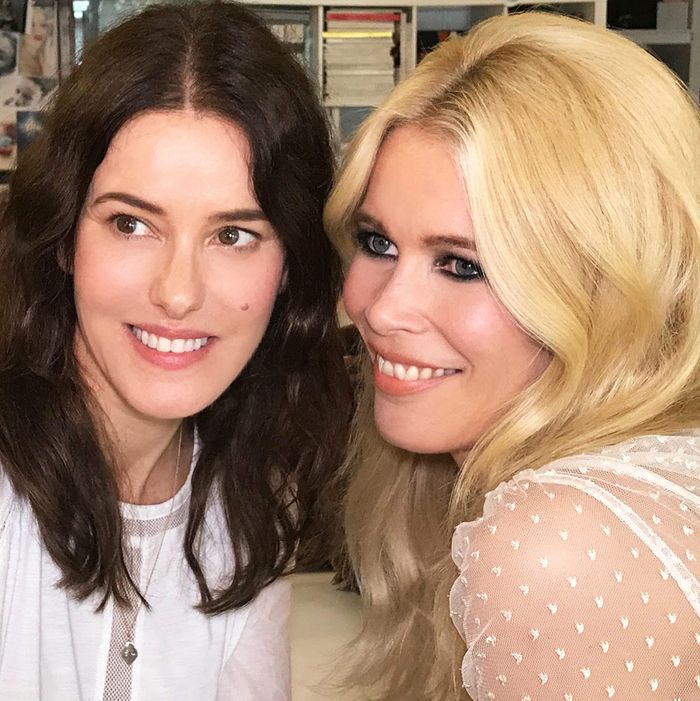 Lisa Eldrige and Claudia Schiffer take a selfie.
Photo: Lisa Eldridge
Claudia Schiffer has appeared on over a thousand magazine covers, but today she appears in her first Lisa Eldridge beauty tutorial. The legendary makeup artist and YouTube star has the supermodel (who is also launching a makeup line) in her newest Brigitte Bardot–inspired makeup video. Eldridge chastises Schiffer for sleeping in her makeup from the previous night and for creating a "makeup bot" in the new Kingsman movie, while offering a first look at products from Schiffer's new range.
Click to watch Schiffer remember the makeup artist who used to spend 20 minutes just contouring her face and to hear Eldridge's tips about why the lower lashline is key to creating this sparkly and smokey '60s-inspired look.