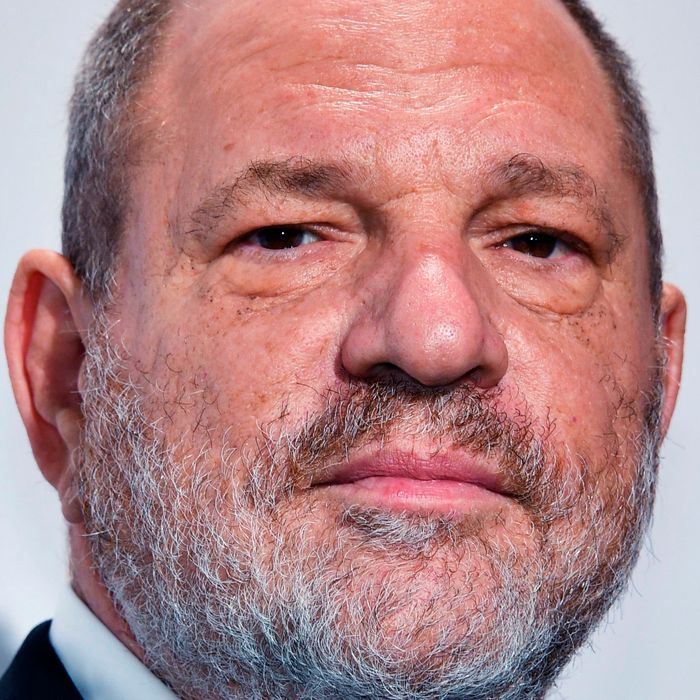 Harvey Weinstein.
Photo: YANN COATSALIOU/AFP/Getty Images
On Sunday, three days after the New York Times published its explosive report on Harvey Weinstein's long history of alleged sexual harassment, the Weinstein Company's board of representatives announced that it was firing the powerful producer "in light of new information about misconduct." According to TMZ, however, Weinstein's employment contract allowed for sexual harassment or other "misconduct" as long as he paid the company back for any settlements or judgements.
"You [Weinstein] will pay the company liquidated damages of $250,000 for the first such instance, $500,000 for the second such instance, $750,000 for the third such instance, and $1,000,000 for each additional instance," the 2015 contract reportedly states.
TMZ also claims that the Weinstein Company board member who negotiated the contract, Lance Maerov, said the board knew Weinstein had settled lawsuits with women in the past, but "assumed" they were consensual affairs.
The Weinstein Company, which was co-founded by Harvey Weinstein and his brother, Bob, is allegedly planning to change its name in the wake of the scandal. So far, 35 women have accused the producer of sexual misconduct.