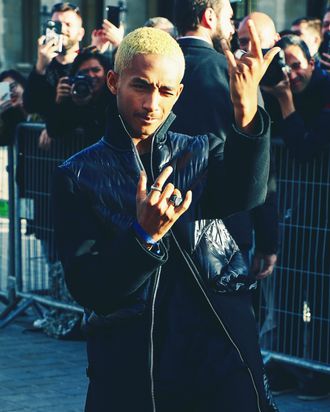 Jaden Smith.
Photo: Pierre Suu/Getty Images
Outside of the Louis Vuitton spring 2018 show at Paris Fashion Week on Tuesday, 19-year-old Jaden Smith appeared to be speaking in his own language as he posed emphatically for paparazzi. Or maybe he was playing charades. Either way, we need help decoding his poses.
As evidenced by Smith's Twitter account, he's fluent in vagueness (or "higher consciousness," depending on whom you talk to), meaning he likes to say everything and nothing at the same time. (His last post was, "Something's Coming.") He's also extremely existential. Time does not exist. Everything is energy. Plus, we learned from Smith's Twitter that you can discover "everything you need to know about everything by looking at your hands."
So … What is he trying to tell us here? What does he know that we don't? This is a case for Amy Adams in Arrival. Below, our best guesses.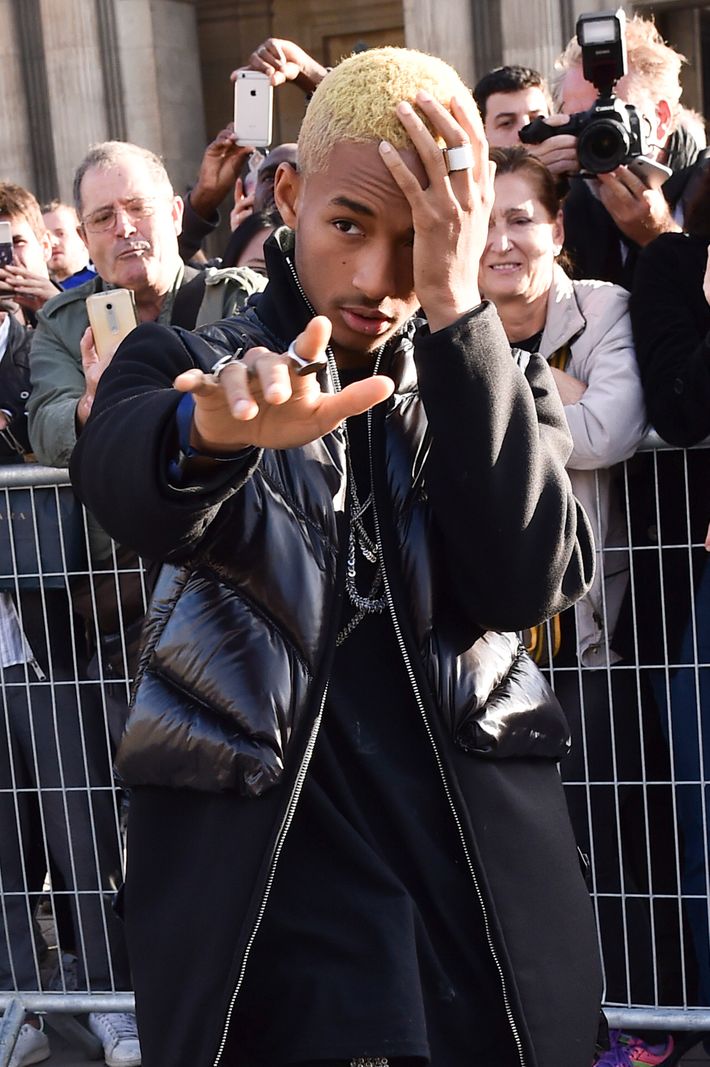 "Log Off Twitter."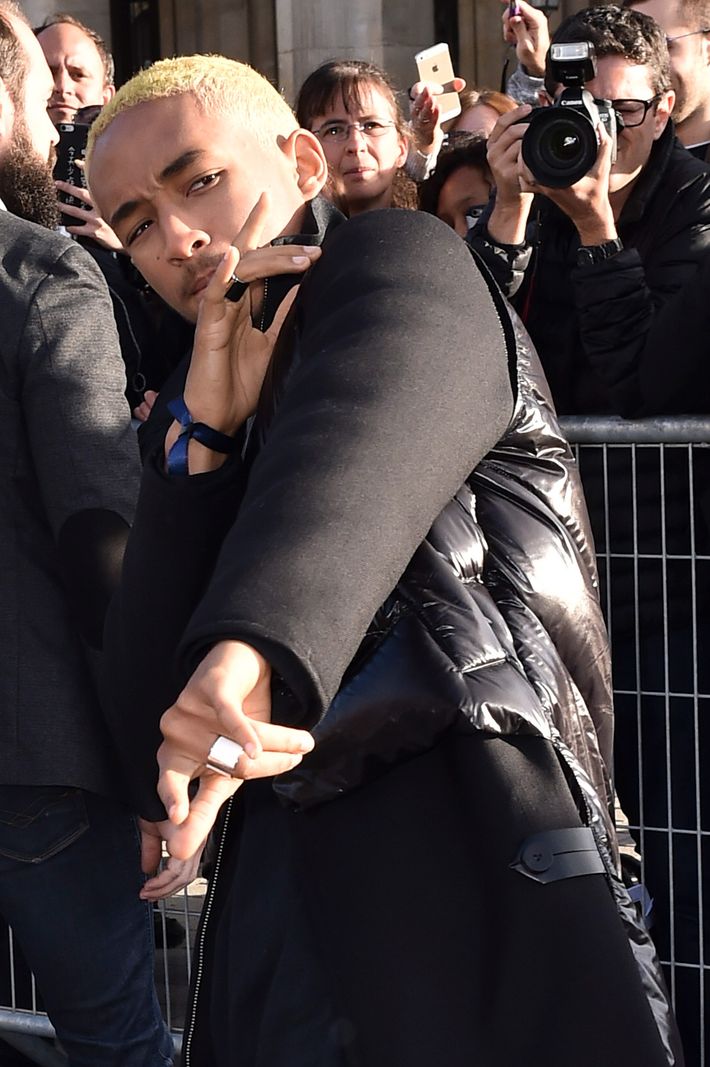 "Boy Brow Is a Construct, But Kind of Amazing."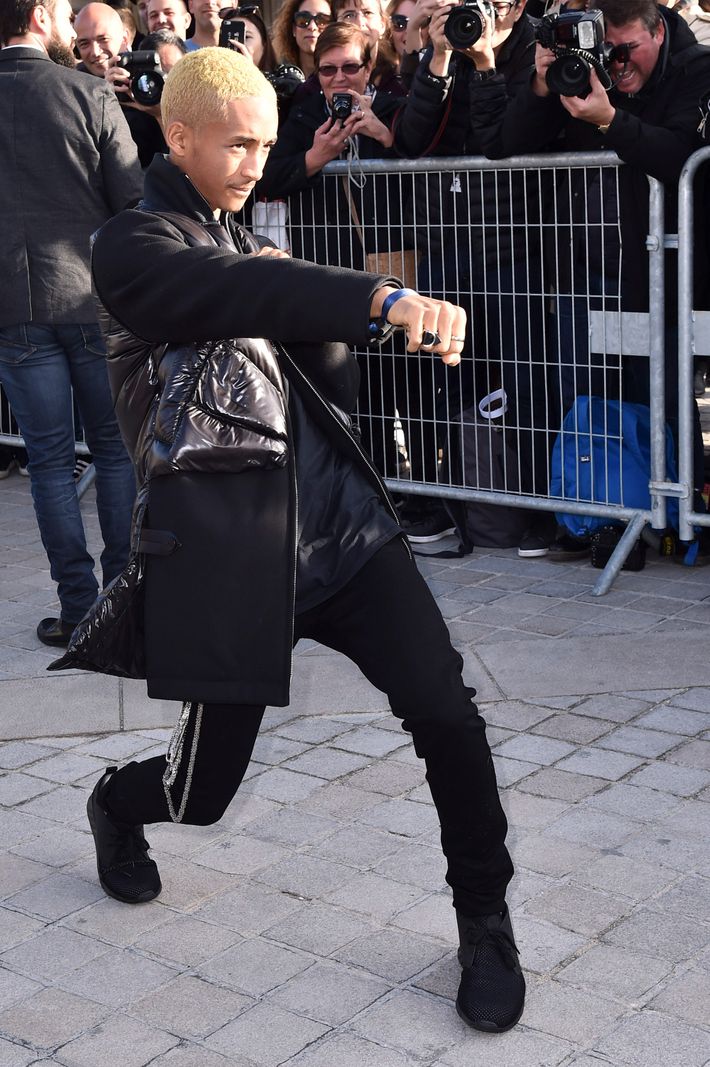 "Why Have There Been No Great Women Artists?"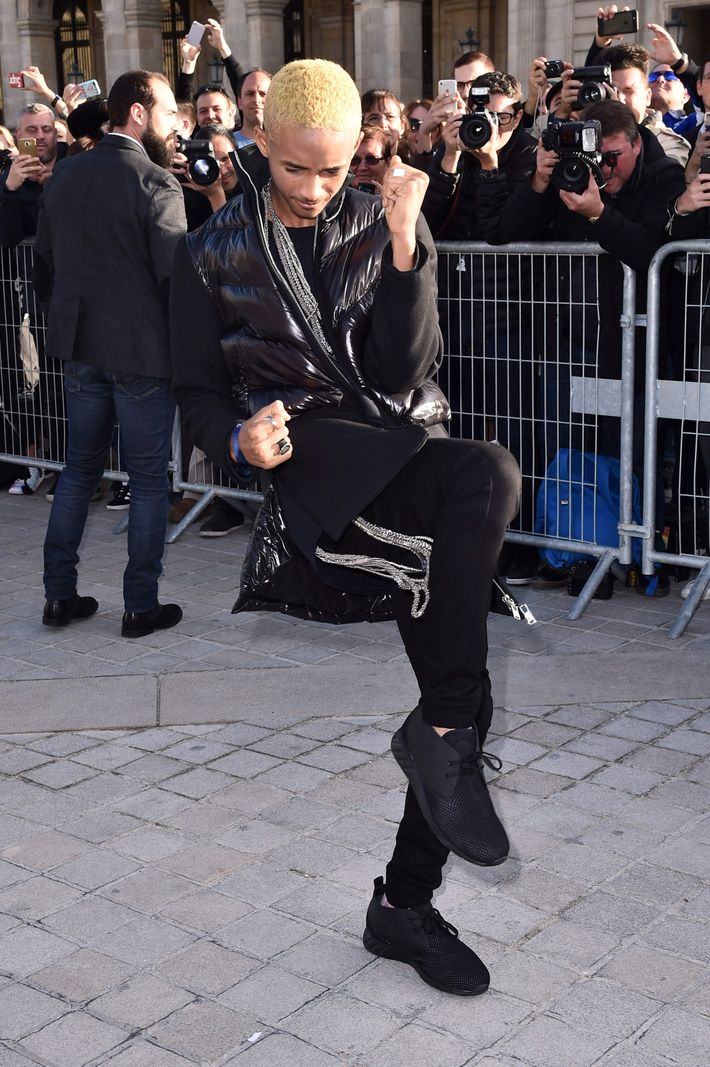 "I'm the Next-Editor-in-Chief of Vanity Fair."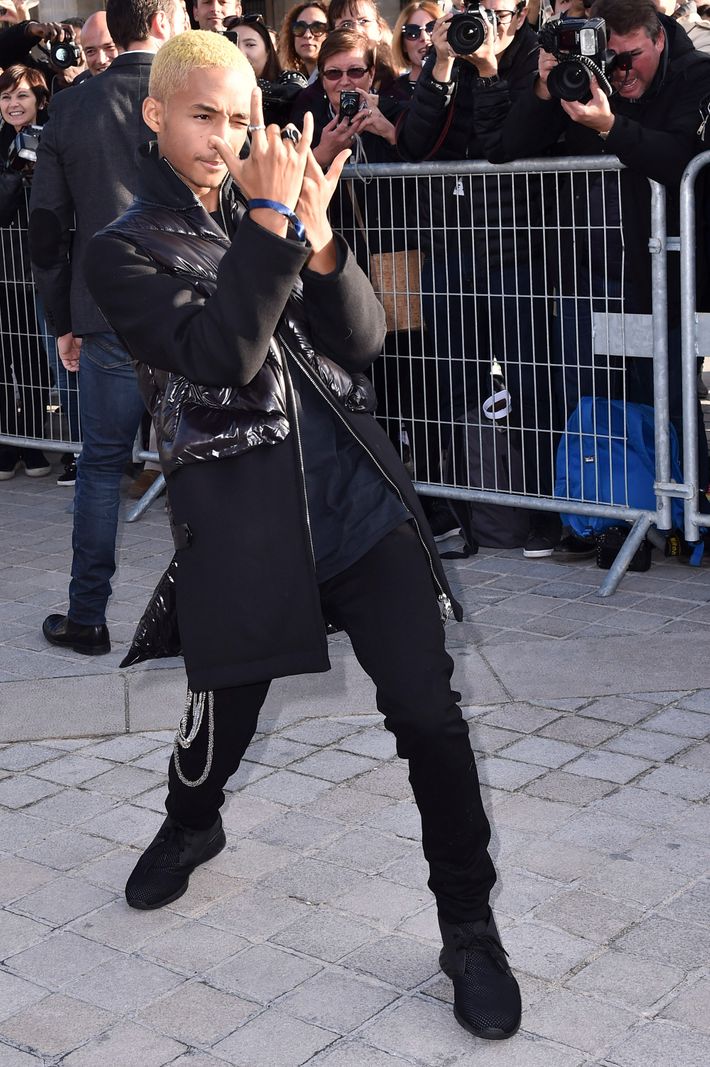 "Look What You Made Me Do."
If you think you get it (you don't), leave your answers in the comments below.