Even after President Trump's first round of interacting with children this Halloween season went hilariously off-the-rails — he praised them for not having weight problems while handing out candy — he still had to welcome trick-or-treaters for the annual White House celebration.
[Holds flashlight up to face] Let's examine the photos.
First, someone arrived wearing the ubiquitous inflatable T-Rex costume and, to Melania's credit, she seems genuinely afraid of it. (Ten bucks that it's Sean Spicer in there.)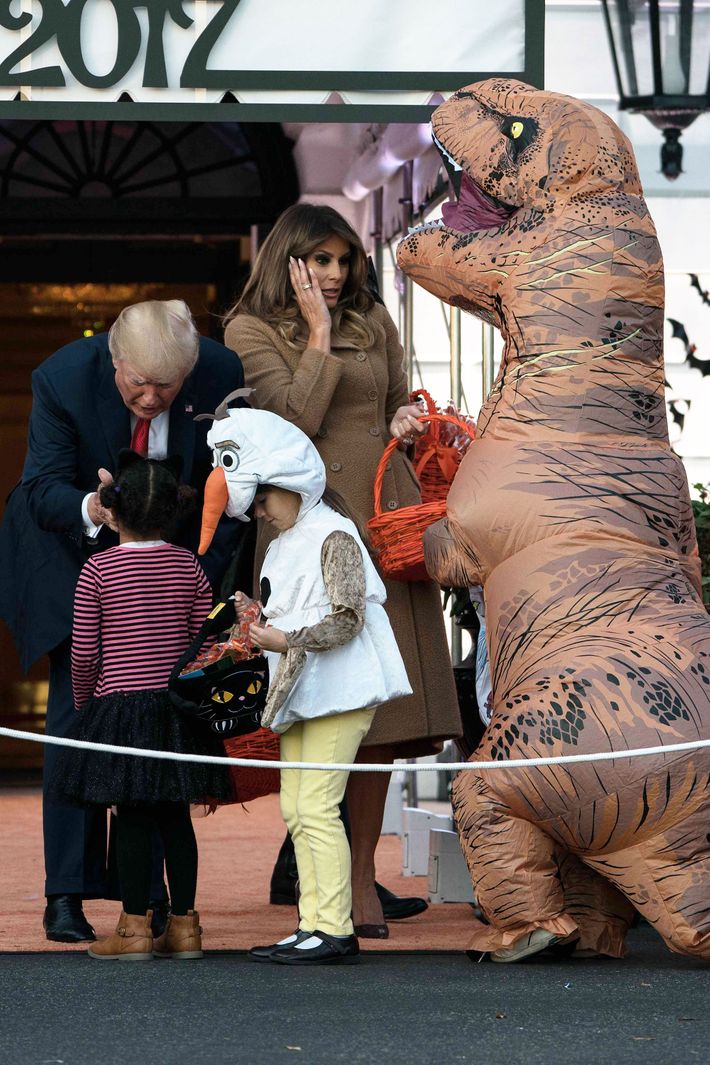 There were also a few Trump-centric outfits, including this child whose parent managed to work in everything from Senator Jeff Flake announcing that he wouldn't' seek reelection to the state of Obama's legacy into a costume.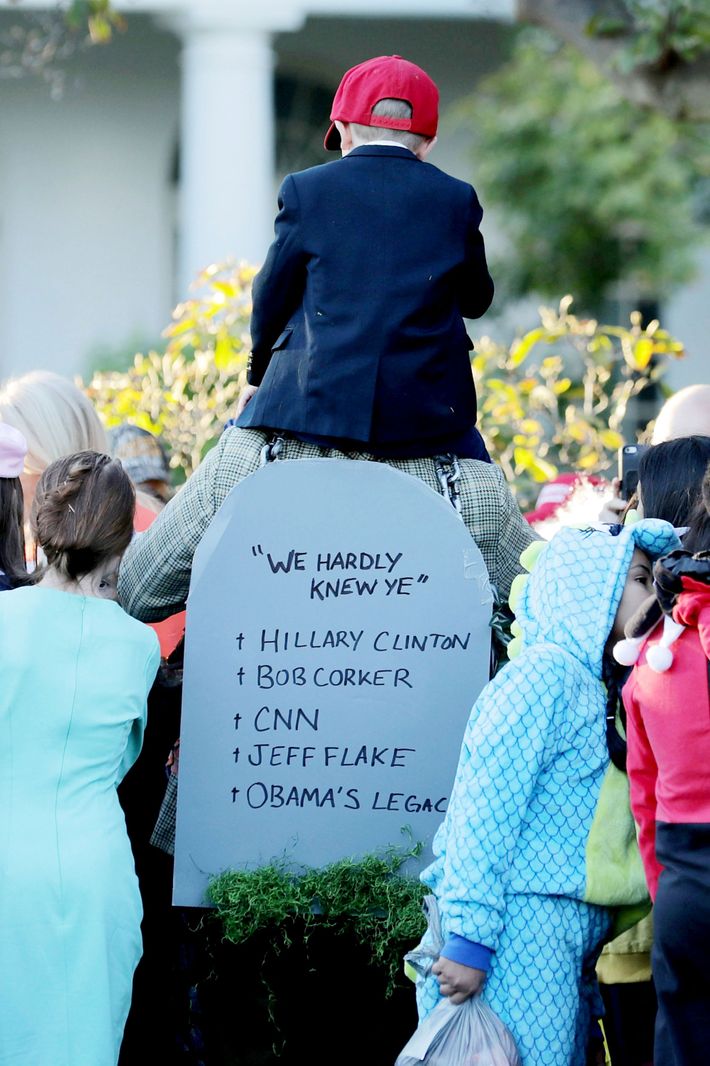 And a MAGA skeleton, who made the President the happiest he's been since that day he got to play with trucks on the White House lawn.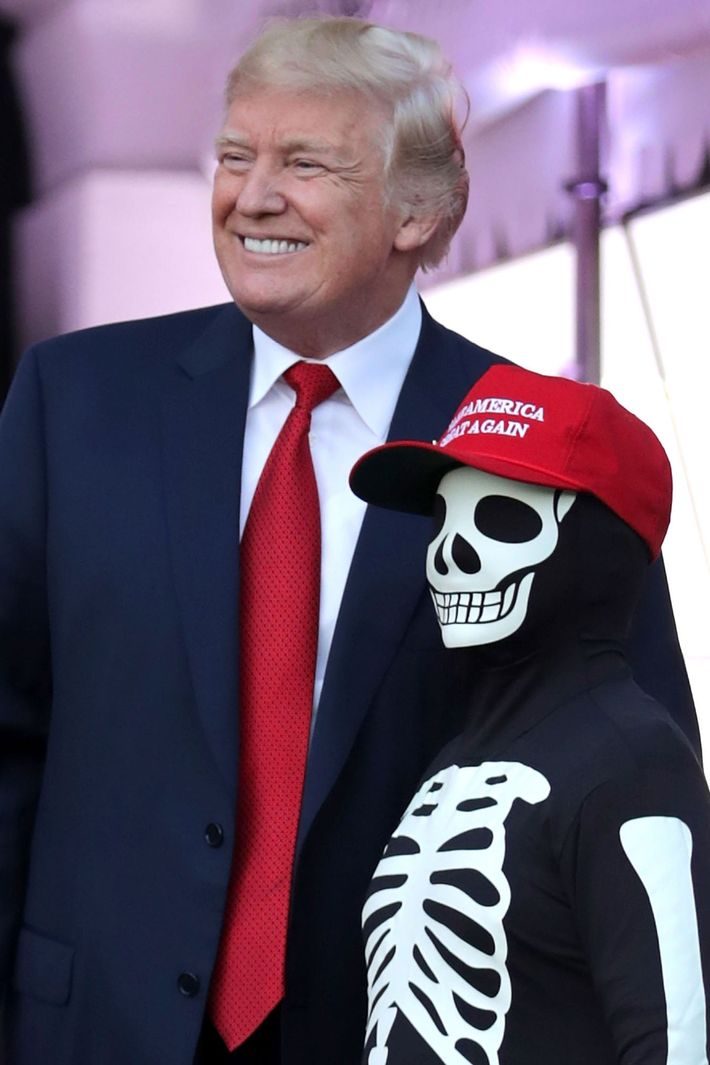 But most terrifying of all, there was secretary of Education and charter-school enthusiast Betsy DeVos, who had the gall to dress up as cartoon education icon Ms. Frizzle. This photo was presumably taken moments after Kellyanne Conway explained to Betsy that she can't actually de-fund the Magic School Bus because it's not real.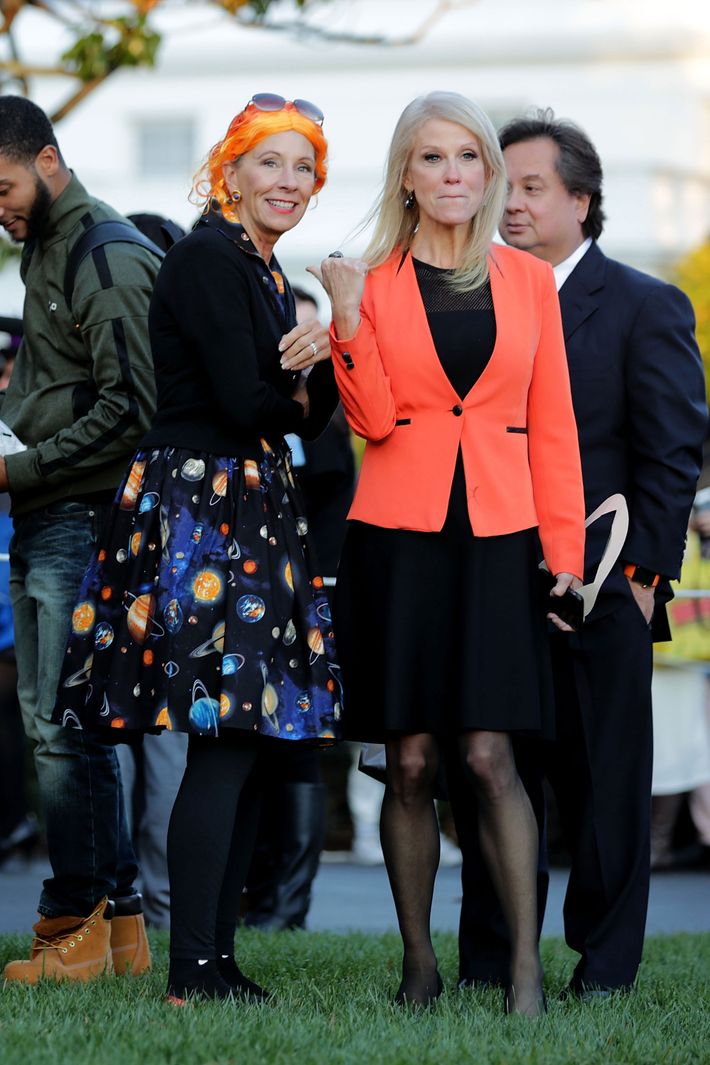 All around, spooo0OOooooOoooky.