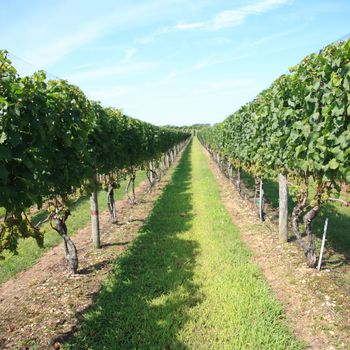 Photo: Wendy Connett/Getty Images
Long Island vineyards have emerged as a popular place to spend a leisurely day sipping wine and posting Instagram selfies in a shoulderless blue dress captioned "#roseallday." At Vineyard 48 in Cutchogue, however, things were allegedly a little wilder.
CBS News reports that they offered a no contest please to cancel their license with the State Liquor Authority after they were accused of allowing out-of-control behavior on their property.
Per Newsday, the SLA counsel stated that "Vineyard 48 has amassed a disturbing record of repeatedly serving patrons far beyond the point of extreme intoxication, straining police resources and wreaking havoc on their surrounding community." Specifically, this includes allegations of public sex, massive drunken brawls, "intoxicated patrons drinking sangria out of gallon buckets," and patrons defecating on neighbors' properties. (Fox News succinctly summed up the latter accusation as "poop antics," which is actually quite a useful phrase, do with it what you wish.)
Uh…cheers!