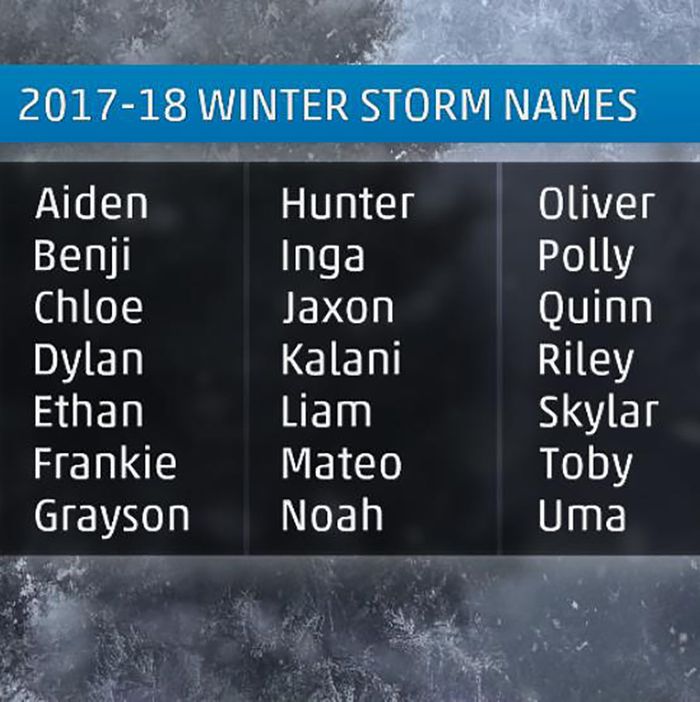 Not using "Mason" seems like a missed opportunity.
Aidan. Dylan. Riley. Violet. These are all names you hear Park Slope parents screaming as their offspring careen toward the park on scooters covered in Hillary 2016 stickers, yes, but they are also the names of blizzards we may encounter in the next year. The Weather Channel has released its list of 2017–2018 winter storm names, and it just so happens to sound exactly like the enrollment list for Brooklyn Heights Montessori School.
"Winter Storm Jaxon" sounds less like a nor'easter and more like the names of three kids who come to your house for trick-or-treating and demand full-size candy bars, but who are we to judge?