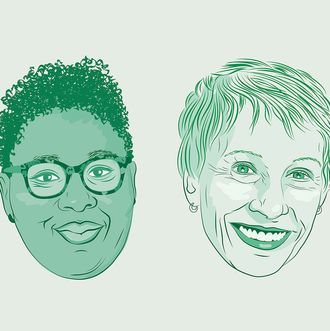 Advice from businesswomen Aminatou Sow, Barbara Corcoran, and Mona Scott-Young.
Photo: Elizabeth Goodspeed/Pentagram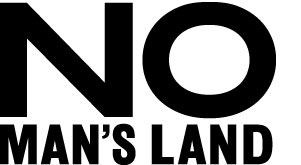 This week, women's social club The Wing launches No Man's Land, its first print magazine, with stories rolling out exclusively on the Cut.
Why don't we talk about money? It's offensive. Gauche. Rude. Intrusive. Speaking frankly and openly about how we manage our assets, how we balance our budgets, and how we save and splurge is generally frowned upon. Then why is it so unsurprising that women are still discouraged from comparing their salaries with their male counterparts, angling to receive the raises and promotions they rightfully deserve? It's 2017, and talking about money is wholly necessary.
Whether you want to save for a big move, start a small business from scratch, or simply negotiate deftly, having open and candid conversations about money is something that all women can benefit from. Here, business moguls Aminatou Sow, Barbara Corcoran, and Mona Scott-Young offer tips for maximizing your personal wealth.
Aminatou Sow on Flawless Freelancing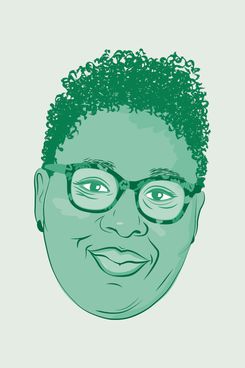 It's prevalent in the arts, says digital strategist, podcast host, and founder of the Tech LadyMafia collective Aminatou Sow: "People who are creative have a real reluctance to talk about money because they think it cheapens the work." But it doesn't, and the freer that kind of talk becomes, the more artists can benefit financially. Sow is a pro freelancer and tech consultant who has perfected the art of negotiating with larger organizations, and we plumbed her experiences here for a masterclass on valuing your time and leveraging your professional network.
Lay a Foundation: Have a staff job for as long as you can because there's no shame in having a day job. The romanticism of remote work is real, but the only way that people will let you work for them not in [the] office is if they trust you. So putting in your time is really important. I guarantee you that if you drill down on all of the freelancers that you admire, they have all put in their time in offices before they were freelancers. That's how you build professional trust with people, and often that's where a lot of your referrals will come from.
I am a big proponent of having some sort of company structure. If you're planning on turning any kind of profit, I think you should have an LLC for both legal and financial reasons. And in New York they're so easy to set up. I have a lawyer, a really good accountant, and a bookkeeper. I like Quickbooks and Bonsai for budgeting and sending invoices. Those things can cost a lot of money, I'm not going to lie to you, but they were an investment in my business and they have paid off tenfold.
Build a Back Channel: I personally always call out a bad employer or an employer who doesn't pay, but I'm in a unique position where I can do that now. You have to be at a certain level to do that. In my freelance circle of friends we have a very loose collective, and if I'm contracted out to do a job, and I don't have the time or skill or desire to do it, I always refer them to someone I know. It's so important to think about your friends and your professional network that way. We have a Slack group and try to meet once a month, and we tell each other all of our horror stories.
I would never refer someone to a bad actor, and I think having that back channel is so important. And by the same token I'm really open about what my rate is because I really don't want them to pay the men and women of color less money than they're supposed to. Also, I always ask the dudes in my network how much they're making, rather than the other underpaid women in my network.
Pay Attention During Negotiations: It's really important to show your value. It doesn't have to be a fight at all. I will say that how people treat you in contract negotiation is exactly how the rest of your relationship will go, so that's something to keep in mind. If they're taking too long to get back to you, or if they talk down to you, that's exactly how it's gonna go.
I was doing this project recently where, when I said what my rate was, they said, "Well, you're so expensive we'll have to take money from somewhere else." God forbid. When you're a woman you're supposed to take that to heart and do that emotional labor. And instead my comeback is, "Oh, well, it seems to me you don't have the budget to carry out the project you want to do." So always push back on them, don't fall for the emotional manipulation, and don't take it personally.
Skip the Freelancer Mistakes: The biggest mistake I see young freelancers making is not working with a contract. You should have everything in writing and if somebody is reluctant to work with you on contract: run! You don't need that contract. Any client worth their salt will want a contract. It keeps everybody honest.
Think: what is your rent, what is your insurance, what does it cost to run your freelancing business. Because that has to factor back into your rate and into not taking jobs that don't pay you well. I get really irritated when people take jobs that undervalue them because clients will want to continue to pay people cheaply, and you will not be able to have the quality of life that you want to have, and that is not fair to you. You need to realize that no amount of you hustling for yourself is going to change the system.
Not tracking your hours is another big mistake. It helps you understand how you work and to structure future contracts. It's also important to be honest with your clients: one hour needs to be one full hour of their time. You need to be irreproachable in your bookkeeping. Also, keep all your receipts, stay on top of your taxes, pay those quarterly fuckers. Because there's nothing more painful than having to pay one ginormous tax bill.
Barbara Corcoran on Starting From Scratch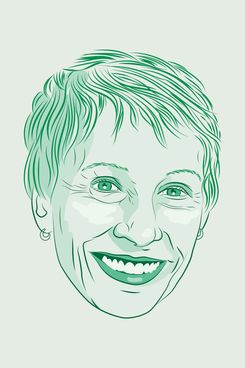 Often, there are larger, frustrating societal forces at play. Capitalism's infrastructure is inherently misogynist, and it pervades every industry. Real estate mogul, investor, and television personality Barbara Corcoran puts it dryly: "Women have a hard time raising their hand and speaking up in a pool of men and hesitate to take credit for the work they've done. The men are happy to take the credit." Here, Corcoran reflects on a long career of exceeding expectations and the mental luxuries success can afford.
Recognize Your Strengths: If I could do it all again, I would've told myself that it just wasn't important that I was a loser at school and couldn't learn to read or write until seventh grade. What I didn't know then, that I do know now, is that the whole time every other kid was learning something in the classroom, I was learning to daydream and sharpening my gift of gab. Know yourself! All successful entrepreneurs are acutely aware of what their skill sets are. I realized that my great strengths are marketing and sizing up people, so I integrated myself into every piece of my business, when those two things were important, and I delegated everything else so that I could hyperfocus and put all my energy behind my skill set.
Don't Worry About Budgeting (at the Very Beginning!): I always spent 100 percent of everything I made that week and usually ran a few dollars short. When I was just starting out, I had to live with only one roll of wallpaper up on the wall because my check bounced and the wallpaper store asked for it back. Any extra money I've ever made was quite by accident, including selling my business for $66 million cash, which I never saw coming. I think when you work your buns off building a big business the money takes care of itself.
And Feel Free to Splurge: Vacations are an underrated and important expense because they give you a glimpse of how delicious life can be all the time — if only you made a few bucks more! They also recharge your batteries, give you a fresh perspective, and make you a happier human being.
Stay Optimistic: The most indispensable characteristic is the ability to take a hit and keep on going. All the most successful people I know don't have the ability to feel sorry for themselves. You need to be optimistic, you have to see everything as half-full even though everyone is saying you have nothing in your glass.
Mona Scott-Young on Managing Money Into Motherhood and Beyond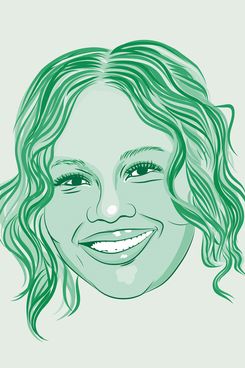 Industries are constantly shifting, a reality that Mona Scott-Young, the founder and CEO of the multimedia entertainment company Monami Entertainment, knows too well. Scott-Young's career began in music management before she had to gear-shift to an even more successful path producing television shows like VH1's Love & Hip Hop. And once you have a family, your financial needs and priorities shift significantly. The entrepreneur, who coined the hashtag #mommymogul, speaks frankly about how the definition of financial stability changes once you have kids and what economic security truly means to her.
Work the Way You Want: I've always kind of been in business for myself, so I never actually stopped working. There was no real downtime or maternity leave. I worked up until my delivery date. I woke up after my C-section and immediately reached for my phone and started making calls, and my admin manager, who happens to be one of my closest friends, looked at me and said, "Hello, would you like to hold your baby?"
I've always kind of been in work mode and what I did was always such a big part of my life that it became a big part of my pregnancy. It was part of my labor and delivery: I was coaching a client of mine on lines for a TV role while I was in labor. I don't advocate that because something can be said for taking the time needed for you, but at the time I was the main provider for my family. My husband and I have reversed roles, and it wasn't really an option to check out or not continue to work.
Don't Fall for Overrated Purchases: I'm not big on fancy cars. We have a nice home, but we've been in the same one for 15 years, even though our financial status has changed. But it's our home and there's no need to continue to go more and more lavish. I'd much rather spend that money on experiences and life-affirming things that we can do together, rather than material things. That's a big part of the reason we've been able to increase our savings: our lifestyle has not changed drastically.
Define What Financial Security Means to You: Our son is in college and our daughter is in high school, and it's all about providing them with long-term financial security and making sure that they can graduate college debt-free. Especially in the black community, that isn't something that our children usually have the benefit of, so for my husband and I, that's very important.
We've had to adjust our lifestyles and change our spending all with an eye toward financial security for our family and being able to provide for our children. I don't want to have to go as hard when I'm in the retirement community, so I'm taking those steps now. There's not a finite number we're looking for; it's just making sure we've put things in place that allow us to live a comfortable lifestyle.
And Start Early: Start thinking about finances and financial security early. First of all, nothing lasts forever. I was part of a very successful management company at the top of their game, and then the music industry collapsed. No one saw it coming. It was very abrupt. I saw my financial landscape and prospects drop precipitously. You always have to think about the future and how to put those things into place and practice.
Life insurance policies, all those kinds of things, we tend to put off because we think we have all the time in the world, but it goes so quickly. You blink! I remember at 30 thinking 50 was a lifetime away and here I am now, and looking back it would have been wonderful to start putting these pieces in place a lot sooner. Now is the time. Even just apportioning these small amounts, it's time to start thinking about your long-term financial health.