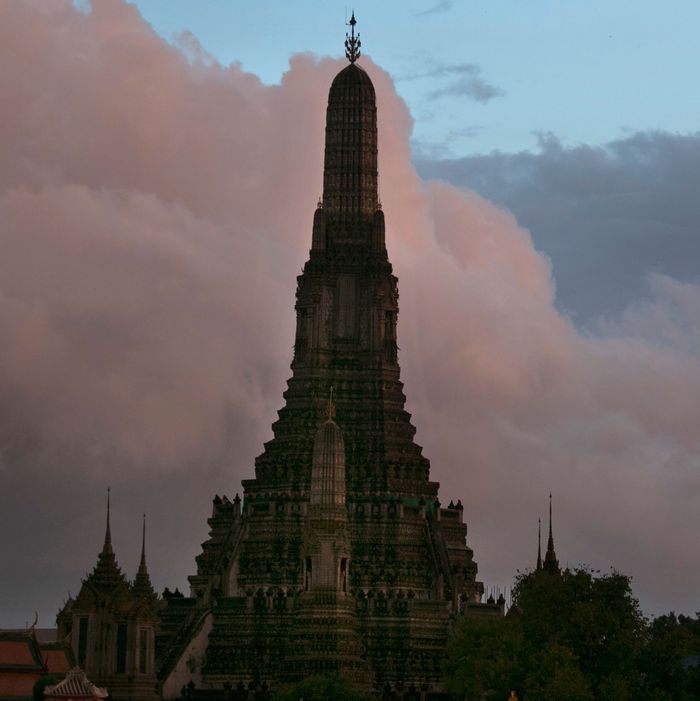 Wat Arun.
Photo: Paula Bronstein/Getty Images
Traveling is often enriching and fulfilling, so long as you remember to keep an open mind, be welcoming to new experiences, and respect local culture. The latter, however, can be quickly thrown out the window for the 'gram. The most recent example of this? Two American tourists took a bare butt selfie in front of a major Buddhist temple in Thailand and are now facing up to 12 years in prison.
The BBC reports that Thai authorities stopped married couple Joseph and Travis Dasilva from leaving the country after it was discovered that they took a photo exposing their butts in front of Bangok's Wat Arun. The picture ended up on their now-deleted travel Instagram account, @traveling_butts.
The Dasilvas are being charged $153 for public nakedness but if authorities pursue more serious charges, a lengthy prison sentence could result: the Bangkok Post is reporting the photos could land them one to five years under a computer crime law, and one to seven years for religious insults.
As the BBC pointed out in their report, this is hardly the first time this has happened in the region: a couple of years back, two American women were arrested and deported after taking nude photos inside a Buddhist temple in Cambodia.
A good time to remember that your travel Instagrams are just as enviable without you taking your clothes off at a sacred religious site.