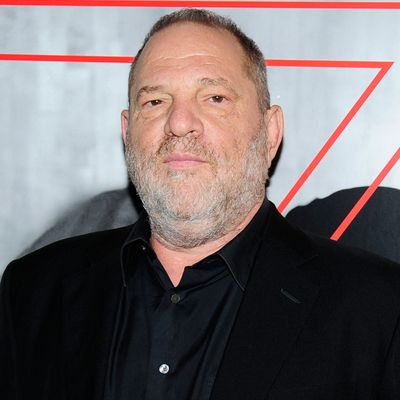 Harvey Weinstein.
Photo: Paul Bruinooge/Patrick McMullan via Getty Image
While the statute of limitations may have passed for some of the sexual-assault crimes Harvey Weinstein is accused of, there are so many that a few are still able to be opened up to investigation. According to TMZ, an unnamed actress is suing Weinstein for allegedly raping her at a Beverly Hills hotel in 2016.
The anonymous woman says her first troubling encounter actually happened with the former producer in 2015, when she met up with him to discuss a part on the show Marco Polo. During that meeting, she alleges that he restrained her and forcibly masturbated in front of her. The rape, she says, took place the next year when they met up once again, this time at a Montage hotel, to "celebrate her upcoming role" in Marco Polo. (She never received a part in the show.) Once they were together, she says Weinstein left the room before returning in a bathrobe and then threw her onto a bed, pulled off her jeans, and forced oral sex on her. After she pushed his head away, he applied his "massive weight and strength" to keep her down while vaginally raping her.
In the lawsuit, the alleged victim claims the Weinstein Company was aware of his pattern of abuse, and so she is suing the embattled studio along with Weinstein himself.