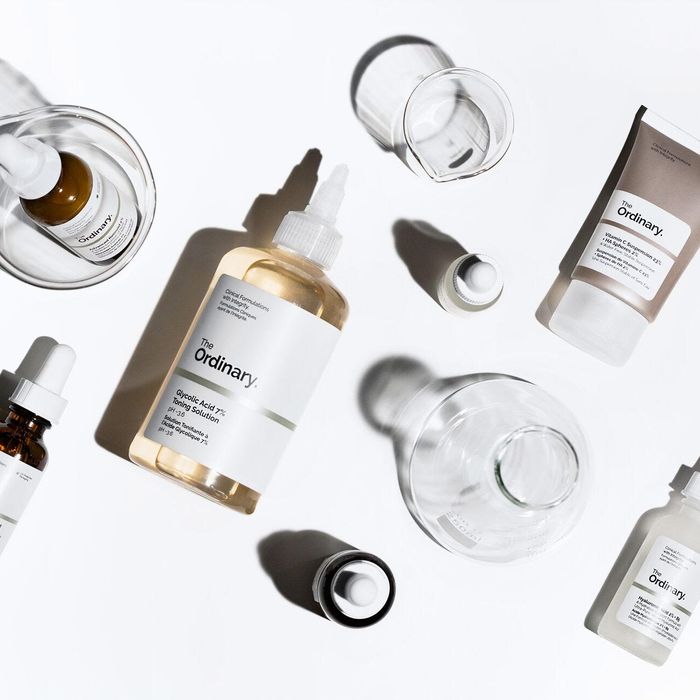 Photo: Courtesy of Deciem
In the beauty industry, the truth can be hard to pin down. Companies guard their formulas and ingredients as trade secrets. If they do clinical trials of their products, they rarely share them with the public. But this summer, Estée Lauder took a minority investment share in a beauty company that prides itself on being transparent.
Canadian skin-care company Deciem know it's unusual — its full name is Deciem, the Abnormal Beauty Company. Founder Brandon Truaxe, a former computer scientist, has flouted beauty-industry conventions since the beginning. When he first told people that he wanted to start a beauty company, everyone advised him not to do ten things at once. "So we did what was the right thing to do," Truaxe wrote in his founder's note. "We decided to do 10 things at once, and called our craziness Deciem" — a brand with ten sub-brands.
One of them, The Ordinary, has positioned itself as the Everlane of skin care, selling skin-care basics without the traditional markup. Going by the tagline "clinical formulations with integrity," it sells proven clinical ingredients for under $20.
The Ordinary's product names are straightforward: There's good old Vitamin C, scientifically proven to fade dark spots. A retinoid — recommended by dermatologists for its skin-smoothing and anti-aging properties — is sold as Retinol 1%. It costs $7, which is cheaper than retinol creams on most health insurance plans. The treatment containing salicylic acid, a workhorse ingredient for acne, is called simply (you guessed it) the Salicylic Acid 2% Treatment. Many of the ingredients appear in other clinically-based skin-care lines like Skinceuticals or Drunk Elephant.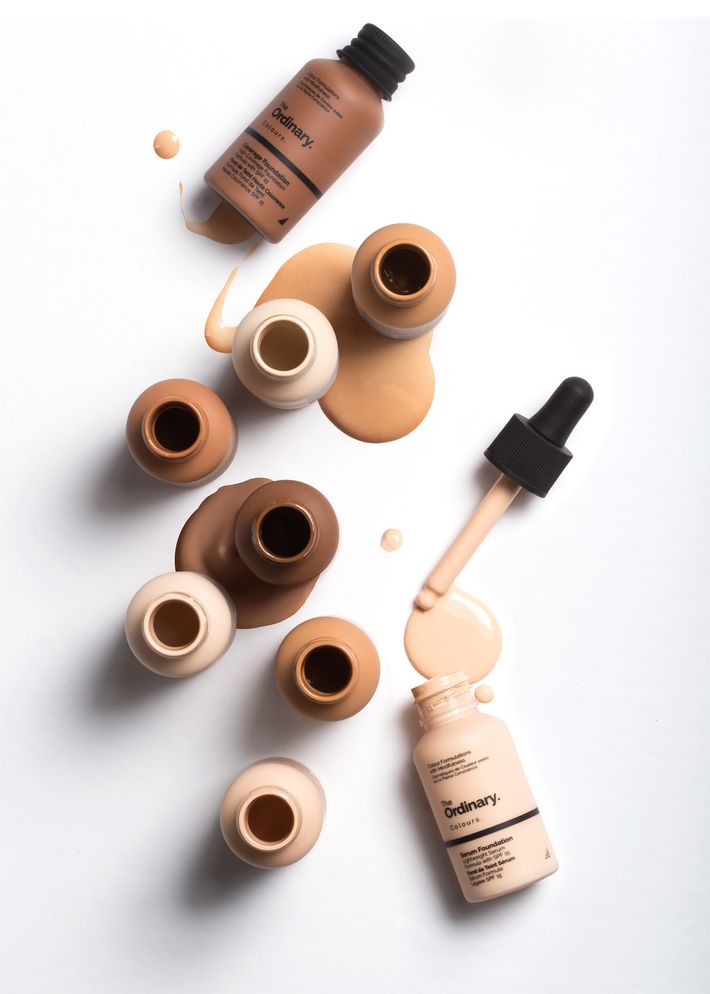 "Other companies have 95 percent beauty margins," says co-CEO Nicola Kilner, a former buyer for Boots. That's because clinical ingredients and straight-up acids are actually very inexpensive. For example, Kilner explains that high-quality niacinamide (vitamin B3, which gives you bouncy, younger-looking skin) costs less than $10 per kilogram. The cost of materials for The Ordinary's hero product, Niacinamide 10% + Zinc 1%, "is under $1." Even once the company builds in enough of a margin to turn a profit, they can still sell it for just $5.90. For reference, Paula's Choice Resist 10% Niacinamide Booster retails for $42.
Kilner says other companies spent "large amounts of money" for marketing and innovation, even though they're not using new technology. But, she adds, "it doesn't make sense for a brand to sell a simple formula that costs $1 to make for $500, while the rest of the world operates on less greedy margins."
So far, the brand's unusual practices seem to be paying off. Kilner tells me sales rose over 479 percent from first quarter. Products frequently sell out, and the on-site reviews are full of raves from beauty obsessives. In a review of the brand's Resveratrol 3% Plus Ferulic Acid 3%, one fan gushes: "OH OH OH OH OH MY GOSH, THIS WITH ASCORBYL GLUCOSIDE. THE WRINKLES ON MY FOREHEAD ARE GONE GONE GONE. GONE WITH THE WIND. I'VE BEEN TRYING TO DIMISH THEM WITH SO MANY DIFFERENT INGREDIENTS. This is crazy. Really crazy. This is magic."
The brand even has a Facebook group of 18,000 people discussing how to use its products. Truaxe once did a Q&A for the group, and it took him over 28 hours to answer every question.
Many of the fans are millennials — a demographic that allegedly doesn't care about anti-aging. (It probably helps that the Ordinary is sold on ASOS.) Kilner points to transparency as a huge driver. "All of our brands stand for innovation, integrity, and transparency (trust). These three qualities are ultimately what appeal to our consumers and drives their loyalty and evangelism."
Unlike shopping on Everlane, where the choices often amount to a red sweater or a blue sweater, The Ordinary does involve a learning curve. The website is full of dense (though factual) scientific information that outlines the appropriate usage and intent behind each product. Even with some baseline skin-care knowledge, I had to read multiple Reddit threads and spent hours browsing the website to understand which products to try. When I did, though, I found that the Ordinary really works — and it works for a very low price.
The Ordinary plans to open its first store in Nolita this month, with two more to follow, but it's already sold online. Intrigued? Here's where to start shopping.
Face oils have been big in the past few years because they're packed with good-for-you antioxidants and because moisturized skin always looks cuter than dry skin. This one, made from the unsaturated oil squalane, feels light and non-greasy, and it's clinically proven to be non-irritating.
The Basic Oil-Free Moisturizer
The Basic, Fancy Face Oil
Niacinamide, also known as Vitamin B3, regulates oil production, reduces pore size, helps with blotchiness, boosts the hydration of your moisturizers, and makes your dull skin look more glowy — not bad for the price of a fancy sandwich.
This is a great starter retinol — a proven clinical ingredient that makes your skin look glowier. It gets rid of skin blotchiness and pimples and reduces wrinkles by getting rid of dead skin faster. And unlike some retinols, this one won't give you any irritation or skin flakiness.
If you buy something through our links, New York may earn an affiliate commission.