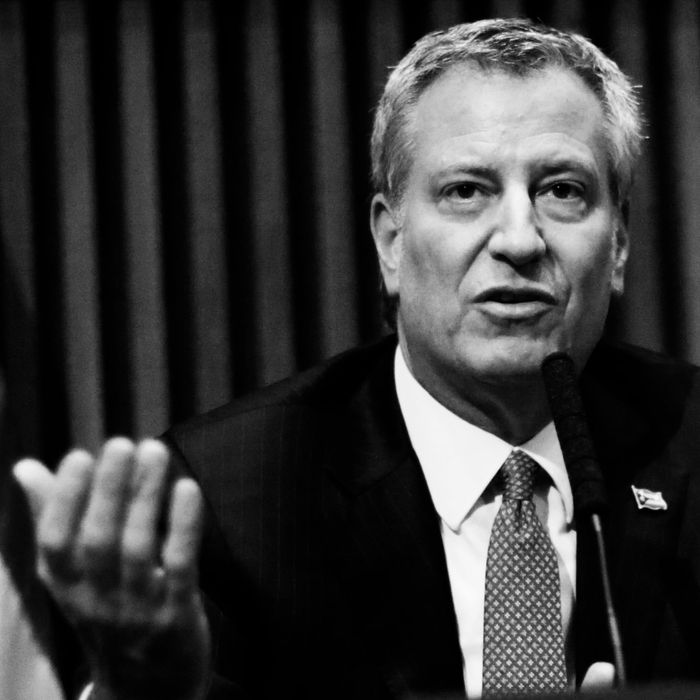 Bill de Blasio.
Photo: Eduardo Munoz Alvarez/Getty Images
Say what you will about Bill de Blasio's politics, but when it comes to quotidian activities like eating pizza and getting dressed in the morning, our Mayor has some questionable opinions.
In a game of word-association with the Times today, de Blasio was asked to respond to everything from "Black Lives Matter" to "Starbucks." Unsurprisingly, his answers didn't reveal much, except for his response to "cargo shorts."
"Valuable part of anyone's wardrobe," he said, matter-of-factly. Quite a stance, Mr. Mayor.
Cargo shorts are a fraught subject for men. GQ has done its best to tackle the "fierce debate," with articles like, "The Right Way to Wear Cargo Shorts," "10 Cargo Shorts That Are Actually Acceptable to Wear," and "Meet the Cargo Short that Isn't a Cargo Short." They scream "safari" or "deadbeat dad." Not "Mayor of the Greatest City on Earth!!!"
Maybe, de Blasio is providing the brave, uncompromising stance on cargo shorts we need. Or, maybe he's wrong.