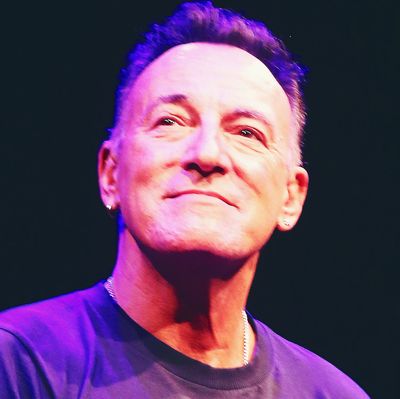 Bruce Springsteen.
Photo: Bruce Glikas/Bruce Glikas/FilmMagic
Just like every Nancy Meyers character facing a moment of emotional crisis, New Jersey son Bruce Springsteen is no stranger to drinking wine alone.
"Page Six" reports that, during his Broadway run, the musical boss has been spotted enjoying solo wine lunches at Barneys New York's Freds Madison Avenue restaurant. Apparently these lunches don't happen every day, but Springsteen is "often" seen sitting alone at the bar with a fine vintage during his 3 p.m. meals, according to a "source."
"He's friendly to fans. He's nice to everyone," the "source" said (and of course he's "nice" — every Nancy Meyers character is extremely polite). No word on whether those fans come up to him quoting "Glory Days," though.