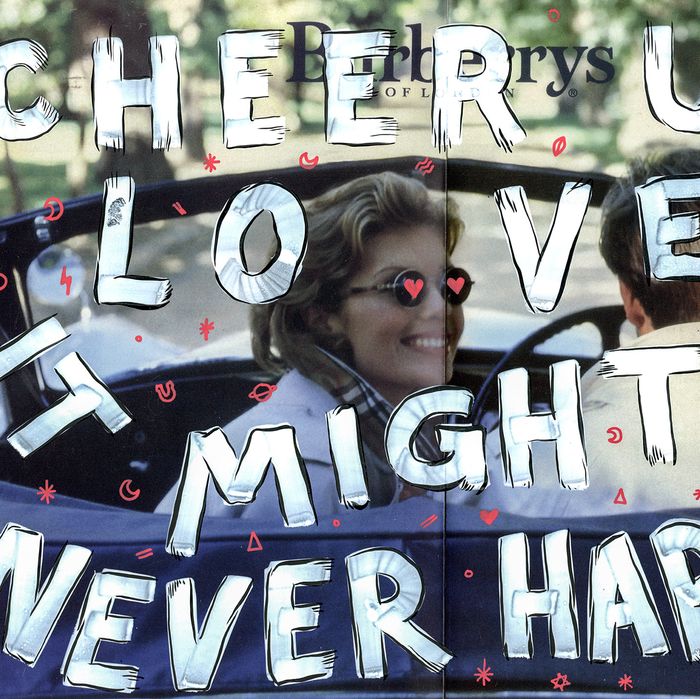 Photo: Courtesy of Danny Sangra for Burberry ​
Kicking off a worldwide tour for the launch of Burberry's new doodle bag, artist Danny Sangra is reimagining the brand's Soho flagship store, filling it with witty illustrations and colloquialisms such as, "Awfully Good," "Terribly Wonderful," and "Pull Your Socks Up," all inspired by his hometown in England. He's the Gucci Ghost of British heritage brands. And soon he'll take his talents to Burberry stores around the world including Tokyo, Seoul, and London.
Starting today at 131 Spring Street, Sangra's takeover will last for the next two days and includes re-imagining the store's windows and walls as canvases for his designs. He has his own artist station where he'll doodle on totes in person — a bespoke creation for the most artsy person on your holiday gift list. The collection, which includes scarves, shoes, totes, and wallets, ranges between $195 and $850.
The collaboration celebrates the launch of Burberry's new doodle bags. But it's not just bags — Sangra had carte blanche to transform their archive into new, creative photos and create a VR experience for the Burberry app (where you'll also find some great doodles). See some of his designs below.