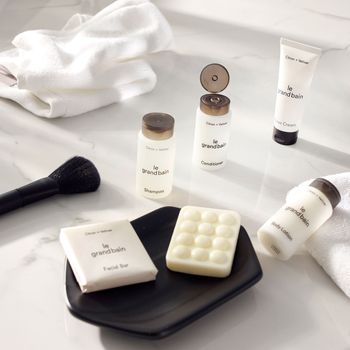 le grand bain.
Photo: John Majorossy
Byredo's founder, Ben Gorham, knows how to make the "fanciest hand sanitizer in the world" and an addictive skin scent "inspired by rock climbing," but is he skilled enough to please the millions of normals who frequent a chain of budget-friendly hotels? He certainly hopes so. This week Sheraton announced that Gorham developed a line of bath amenities exclusively for their hotels and resorts.
Called le grand bain, the collection features a paraben-free shampoo, conditioner, shave cream, bar soap, and body lotion. Ever the master perfumer, Gorham fragranced the items with notes of citron and vetiver. The result, Sheraton explains, is an ambitious and accomplished bath range reflective of the hotel's guests.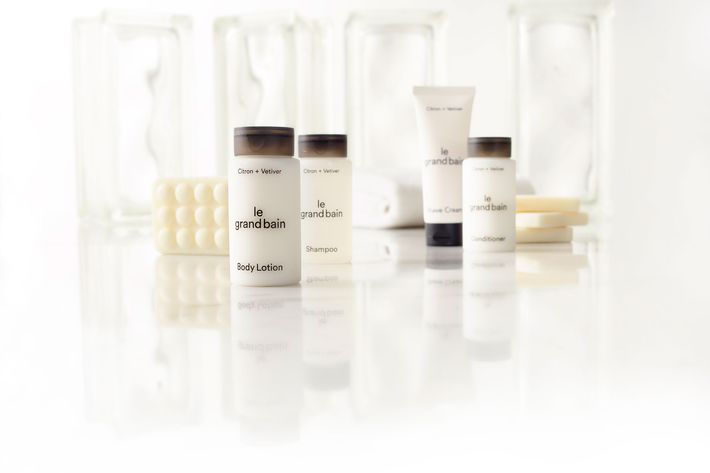 This isn't the first time the ultra-luxe Gorham is servicing a more budget-conscious crowd. He helped develop & Other Stories' beauty range, and in June, Ikea announced that Gorham is working with the Swedish retailer for a line of home scents. Of course you'll need to stay at a Sheraton to stock up on le grand bain. Just make sure to call down to the front desk for plenty of extras.