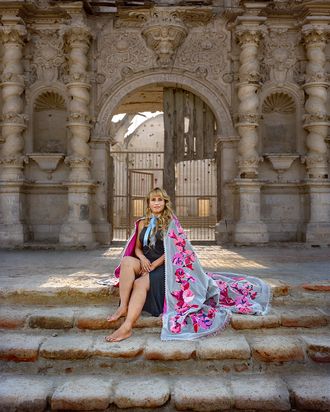 Maricielo II.
Photo: Courtesy Juan Jose Barboza-Gubo & Andrew Mroczek and the Museum of Sex
The Museum of Sex recently opened its first bilingual exhibition "Canon," a photography show that raises awareness about violence against LGBTQ people in Peru while celebrating the community's beauty and resilience. Nearly 78 percent of all reported murders of trans people from 2008 to 2015 occurred in Central and South America, according to a 2016 world report from Transgender Europe — and that doesn't include unreported harassment and abuse, often because the crimes are committed by the police. Artists Juan Jose Barboza-Gubo and Andrew Mroczek spent four years traveling to Peru to produce the photography series, and both had personal stakes in the project, as gay Latino men who were raised in Catholic homes: Barboza-Gubo grew up in Lima, and Mroczek is a first-generation American.
The exhibition is titled "Canon" to reference a Catholic law that excludes trans and gay people — and in some interpretations, criminalizes their identities. Catholicism is a recurring thread in the show's photographs of Peru's LGBTQ community. In the series Virgenes de la Puerta (Virgins of the Door), transgender women pose as saints and the Virgin Mary in settings where trans women have been murdered and attacked in real life — public parks, abandoned churches, and crumbling buildings. In the portraits, teen and middle-aged trans women reclaim those spaces, staring regally at the camera wearing crowns and floral headdresses.
"Most of the women in these photos are devoutly religious," Barboza-Gubo explained in an interview, "even though they are in a country that rejects and hates them, [even with] a church that encourages other people to believe that they are the worst thing in the world, they still love the church." Mroczek added that after LGBTQ people survive violence in Peru, they have almost no resources or advocacy groups like GLAAD to help combat hate crimes.
"Most, if not all, of these women have experienced direct acts of violence," Mroczek said about the Virgenes de la Puerta series. One of the subjects was recently beaten by a group of five or more men while two police officers watched and did nothing, he added. "She barely survived — and it was witnessed by the very people who were supposed to be there to protect her." Several of the women in the Virgenes series are prominent activists who formed the group Féminas to mobilize their community.
The exhibition includes other photographs like the series Los Chicos (The Boys), which shows young gay men posing nude in abandoned mansions, and Padre Patria (Fatherland), an exploration of the many sites where acts of violence have been committed. Click ahead to preview the Virgenes de la Puerta series. "Canon" is on view at the Museum of Sex in New York until January 15, 2018.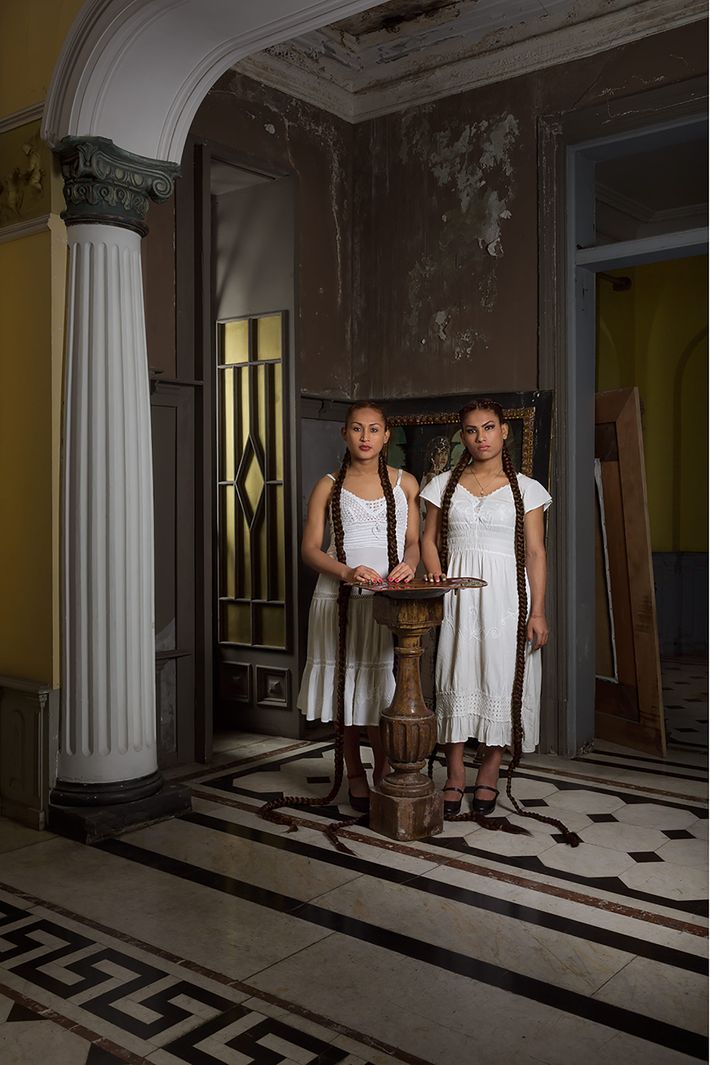 Andreina & Sara Nicolle
Archival Inkjet Print, 28 x 42 inches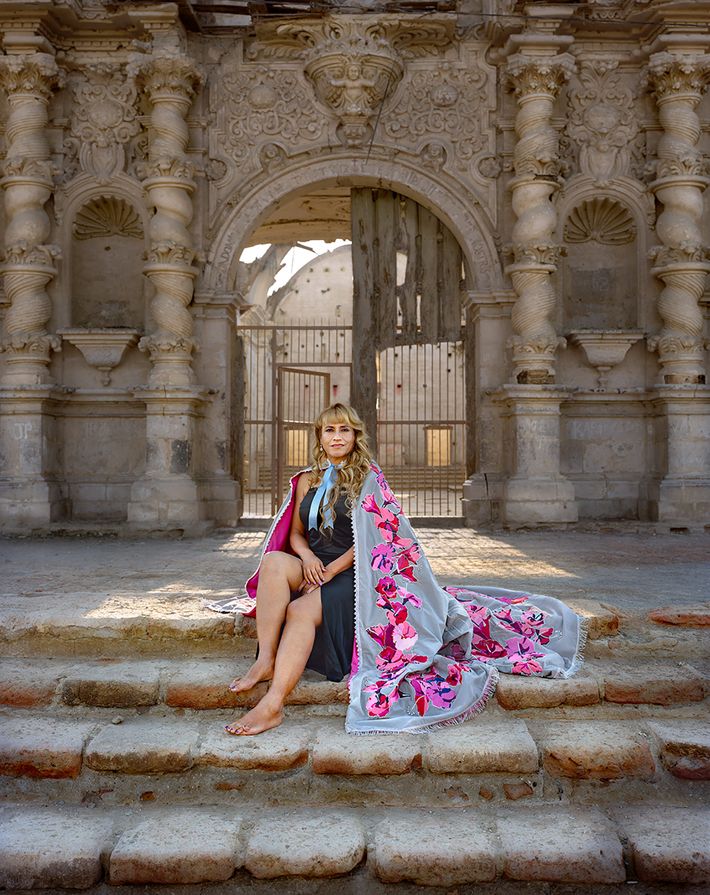 Maricielo II
Archival Inkjet Print, 42 x 52 inches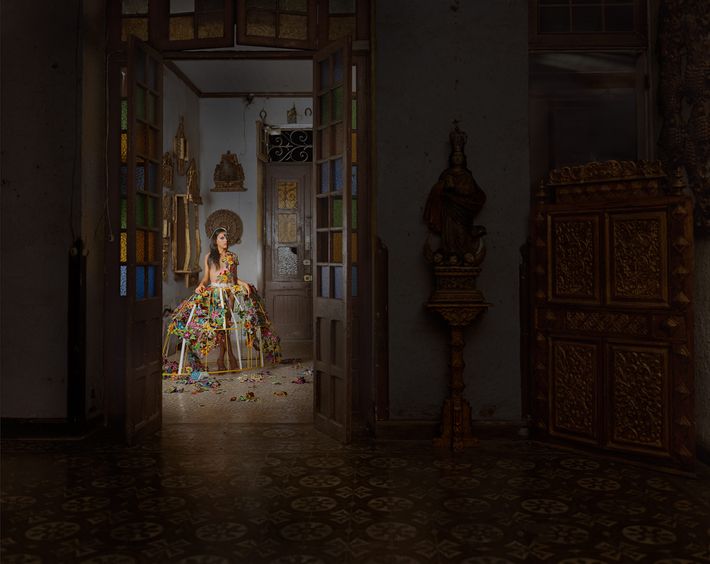 Carol
Archival Inkjet Print, 52 x 42 inches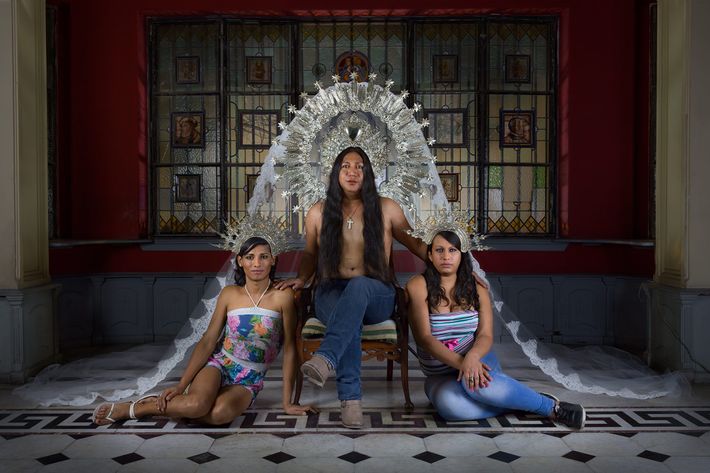 Denise, Yefri & Angie
Archival Inkjet Print, 42 x 28 inches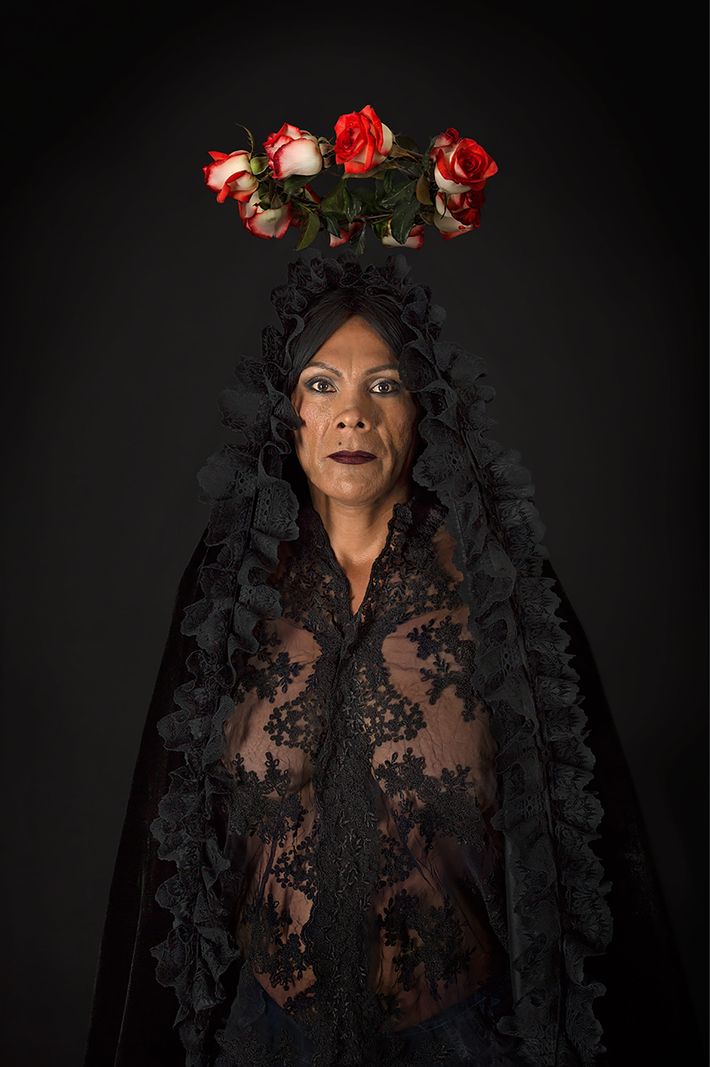 Nazia
Archival Inkjet Print, 28 x 42 inches