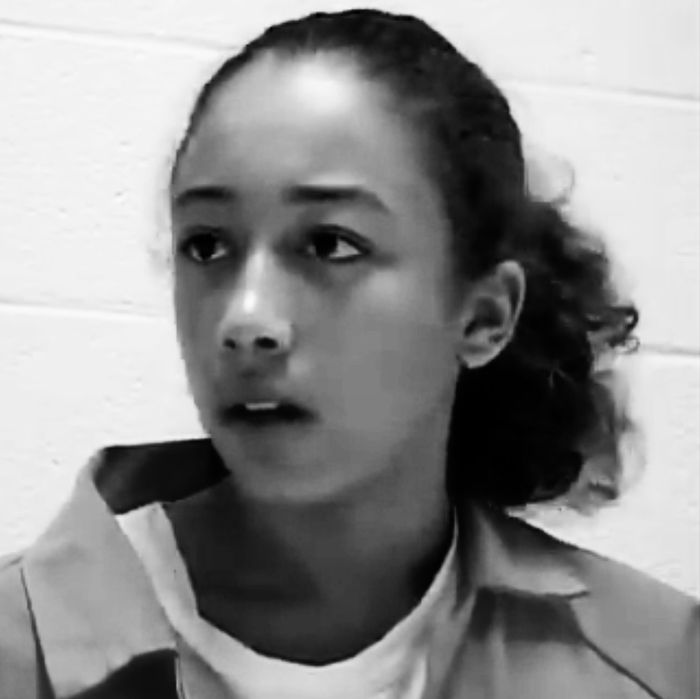 Cyntoia Brown.
Photo: Courtesy of YouTube/PBS
Rihanna, Kim Kardashian, T.I., and now Rick Ross are calling for the release of Cyntoia Brown, a young woman who was sent to jail in 2004 for killing a man who paid her for sex at age 16.
During the trial in 2004, Brown told the jury she shot the 43-year-old Johnny Allen because she was afraid of him. But prosecutors argued Brown killed him in order to steal from him. The jury sided with the prosecution, and sentenced Brown to life in prison.
Then, in 2011, director Dan Birman released the documentary, Me Facing Life: Cyntoia's Story, which brought increased attention and nuance to the case. The film features interviews with Brown and explains that at the time she met Allen, she was being sex-trafficked by a pimp named "Cut-throat" who had reportedly forced her into prostitution.
Now, 13 years later, attention is again being paid to Brown's story after Rihanna, T.I., and Kim Kardashian have tweeted and posted the graphic details of her story on social media.
Rihanna asks, "did we somehow change the definition of #JUSTICE along the way?" Kardashian has called her lawyers "to see what can be done to fix this," and T.I. has called for her to be freed.
The #FreeCyntoiaBrown hashtag has now gone viral on Twitter and Instagram and a MoveOn petition calling for a presidential pardon has gotten over 100,000 signatures.
You can watch Birman's documentary on Brown's life here.
This post has been updated throughout.