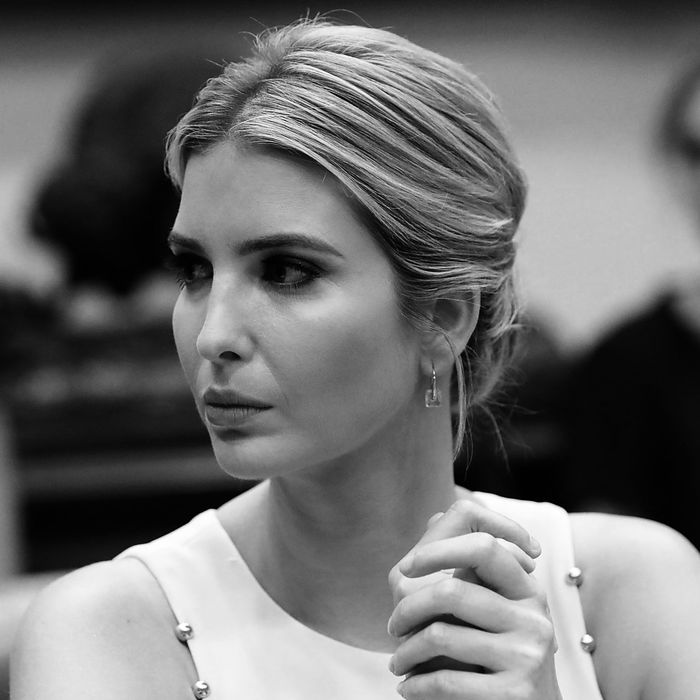 Ivanka Trump was the first to defend Malia Obama.
Photo: Chip Somodevilla/Getty Images
While it's unclear whether or not they're actually friends, Chelsea Clinton and Ivanka Trump have united to defend Malia Obama's right to privacy. After a video of Barack Obama's eldest daughter blowing smoke rings went viral a few days ago, the aforementioned first daughters told the media to leave Malia alone, New York Daily News reports.
Malia, who is 19 years old, took a gap year after she graduated from high school before enrolling at Harvard University this past fall. She's also a private citizen and deserves to be treated as one, argue both Clinton and Trump. While images of Malia kissing a college-aged man at a Harvard-Yale football game circulated last week, it was the viral video of her blowing smoke rings that provoked the first daughters. Ivanka Trump was the first to tweet.
Just an hour later, Chelsea Clinton followed up with a message of her own.
Looks like this proposal has bipartisan support.