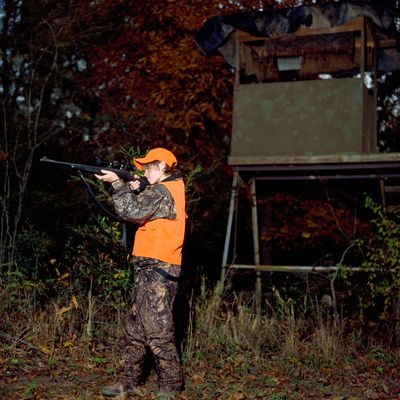 Photo: Dana Neely/Getty Images
While the country grapples with an epidemic of deadly gun violence, Wisconsin is … working on getting more firearms in the hands of children.
Children of all ages are now permitted to go hunting with a gun, so long as they stay within arm's length of an adult mentor, according to a new state law. Governor Scott Walker signed Assembly Bill 455 on Saturday and related hunting licenses went on sale on Monday, USA Today reports — right in time for deer season.
Previously, children had to be at least 10 years old to hunt with a mentor and they could only share one gun or bow between them. Now, children can be of any age and both child and mentor can have their own weapon.