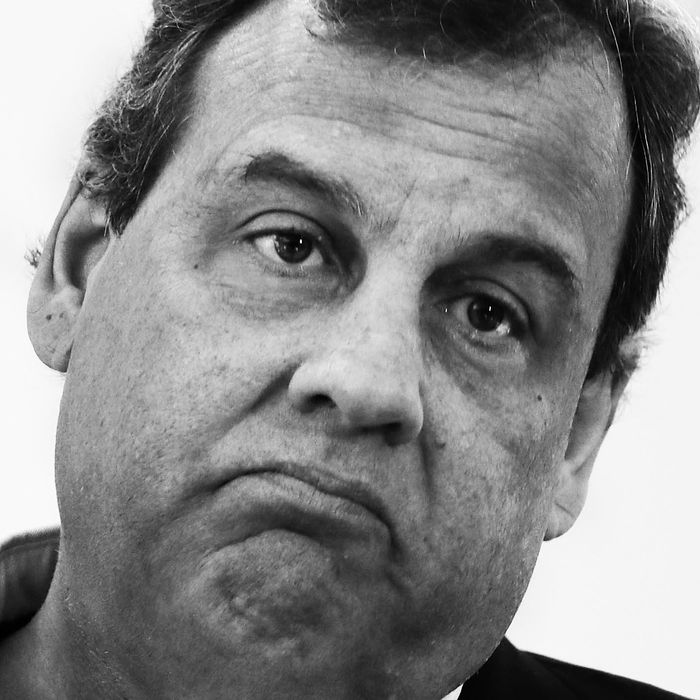 New Jersey governor Chris Christie.
Photo: Joe Raedle/Getty Images
New Jersey governor Chris Christie's approval ratings have already been hovering around 14 percent — making him the state's most unpopular governor in history. But today, at a voting booth in northern New Jersey, Christie took one more shot at driving those numbers just a little bit lower.
Christie, of course, has already given it a solid Jersey try. This summer he famously enjoyed the state's beaches even though they were closed to the public. He had no problem confronting a heckler at the Cubs-Brewers game — but in fairness stopped short of dumping his nachos on the man. And then, of course, there was the time he called one of his constituents a "communist" and a "bum."
But today, when a voter asked the governor a wonky, on-topic question, about why he didn't merge two New Jersey towns, Christie again took the bait.
"The easiest thing for you to do is to stand on the sidelines where you stand and critique," Christie shot back at the woman sarcastically.
"It is easier to sit here and complain. But you know what? That is the joy of public service. It is serving folks like you that is really such a unique joy. You are fabulous."