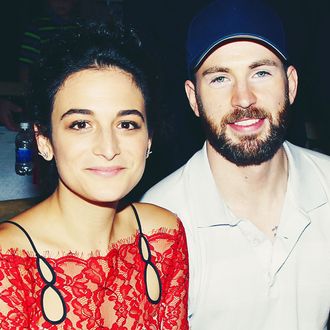 Photo: Dave Allocca/Starpix/REX/ShutterStock
You look like you could use some good news, so here it is: People is reporting that Jenny Slate and Chris Evans, beloved onetime celebrity couple, are back together.
The pair initially went public with their relationship back in May 2016, to the delight of much of humanity, then broke up in February 2017. Rumors that they had reconciled started up in early fall, when they were seen hanging out together. This theory further gained traction when Slate tweeted about a "boyfriend" who "celebrates" her "new turtlenecks," and now we definitively know: it is Chris Evans who celebrates the turtlenecks.
Happy holidays, everyone.