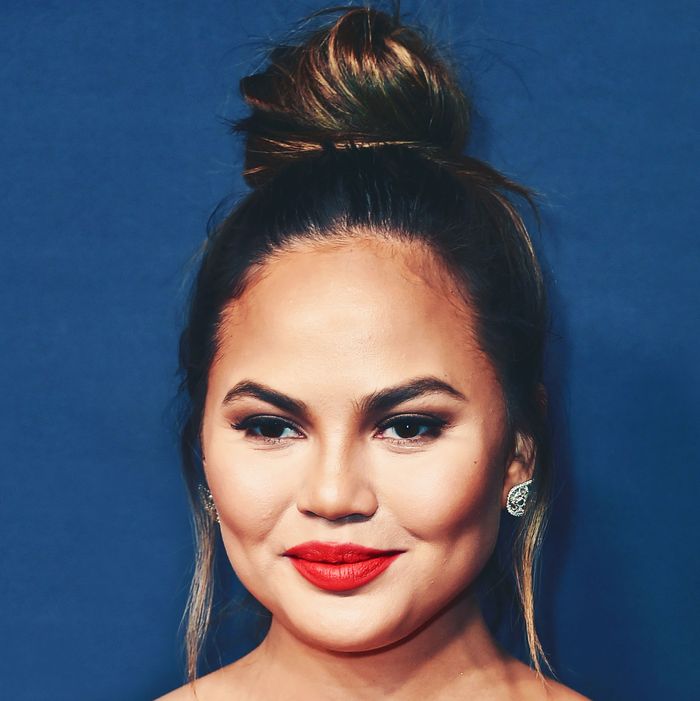 Chrissy Teigen.
Photo: Frazer Harrison/Getty Images
This Thanksgiving, when my family sits down to a hefty meal of turkey, stuffing, and resentment, and everyone goes around to say what we are thankful for, I will say the same thing I say every year: celebrity babies. But this year, I will be extra thankful, because model, cookbook author, and Trump nemesis Chrissy Teigen is expecting her second child with husband John Legend.
Teigen announced the news in an Instagram video posted on Tuesday, in which she points to her stomach and asks her 1-year-old daughter Luna "What's in here?" Luna answers "Beebee," which is an extremely cute 1-year-old way of saying "Baby," and people in the background say "aww" and laugh and cheer, and I also say "aww" and feel truly thankful.