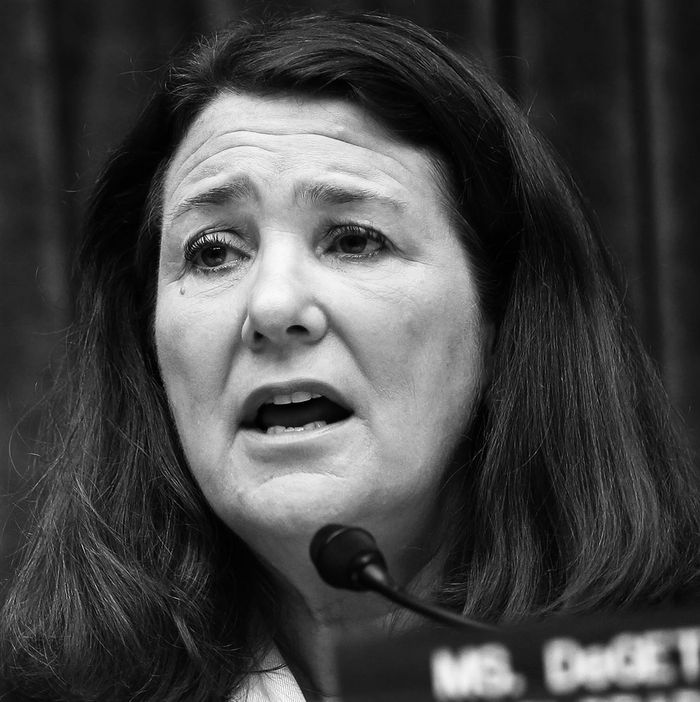 Colorado Representative Diana DeGette
Photo: Chip Somodevilla/Getty Images
Veteran congresswomen speak about sexual harassment on Capitol Hill matter-of-factly. Representative Jackie Speier has called it, an "occupational hazard" while others report fighting off colleagues' advances with rolled up newspapers.
The latest congresswoman to add her voice to this chorus is Diana DeGette, Democrat of Colorado, who says a colleague, former California congressman Bob Filner, tried to force himself on her in an elevator.
"Some years ago, I was in an elevator and then-Congressman Bob Filner tried to pin me to the door of the elevator and kiss me. And I pushed him away," DeGette said Monday on MSNBC's Meet the Press Daily. "I mean, I was his colleague. He couldn't take action against me. And believe you me, I never got in an elevator with him again."
Filner served in the House from 1993 to 2012, and went on to become the mayor of San Diego. He resigned a year into his term after 20 women accused him of forcible kissing, groping, and inappropriate touching.
DeGette's allegation comes as women on Capitol Hill are calling for an overhaul of how sexual harassment is handled in Congress. Representative Speier and Senator Kirsten Gillibrand introduced legislation last week that would require sexual harassment training, and change how women report sexual harassment.
Still, there's less clarity about how Congress will handle men who have already been accused of sexual harassment. Senate Democrats say Senator Al Franken does not plan to resign after being accused by two women of "inappropriate touching," and the White House says it should be up to the voters in Alabama whether Roy Moore is fit to serve in the Senate.
"When these advances happen, they're brushed under the rug," DeGette told MSNBC. "But if there are people who are sexual predators in Congress right now, we need to know who they are."