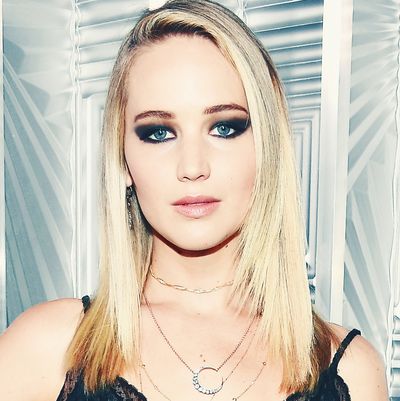 Jennifer Lawrence.
Photo: Frazer Harrison/Getty Images for ELLE
For a moment, Darren Aronofsky and Jennifer Lawrence seemed like the kind of Hollywood couple you'd actually want to be. She had a crush on him when she took the part. They fell in love while filming. And he even said publicly that he would "love" to marry her.
But as it turns out, back in the hotel, after the press-tour cameras stopped flashing — they were just two lovebirds stressing each other out.
"Normally, I promote a movie, you put the work into promoting it, ask people to go see it, and then it's just kind of out of your hands. I normally just kind of let it go. Dating the director was different," Lawrence tells Adam Sandler for Variety's Actors on Actors series.
Lawrence said that Aronofsky was apparently really upset by bad reviews of the film, and he just couldn't let it go.
"We'd be on the tour together. I'd come back to the hotel, and the last thing I want to talk about or think about is a movie," Lawrence said. "He comes back from the tour, and that's all he wants to talk about and I get it. It's his baby. He wrote it. He conceived it. He directed it. I was doing double duty trying to be a supportive partner while also being like, 'Can I please, for the love of God, not think about Mother! for one second?'"
In the end, she said she just stopped reading the reviews. "I finally was just like, 'It's not healthy. Neither of us are doing it because if I read it, I start getting defensive.' Especially because it's my man," she explained.
A few months later, news broke that the pair split, but they maintain they are "still friends."