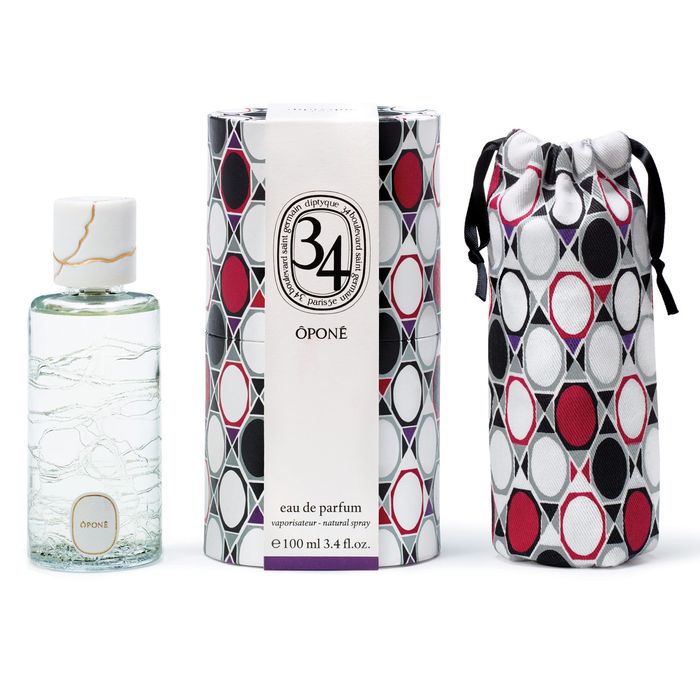 Photo: Courtesy of Diptyque
My work wife Diana is not a softie. The first two minutes of Up she categorized as "sappy shit." Google Chrome commercials make her roll her eyes. Five people emailed me about crying at their desk after watching the P&G mom commercial but Diana just shrugged. Yet she loves rose scents. Go figure — people are complex.
She doesn't love all rose scents, though; she likes those with an edge — like Galop, Hermès's rose-meets-butter-soft-leather perfume, which she stole from my desk. Now she's coming for Ôponé, Diptyque's burning roses scent from their 34 Collection.
If Diptyque's Roses candle is Rose 101, then Ôponé is like Advanced Roses. Ôponé definitely has rose, but it's not the fussy, pretty rose of your grandma's garden — unless your grandma likes to drink brown liquor. The scent has a burned, woodsy effect rounded out with incense and saffron to make it feel robust and a little mysterious. If perfumes could be aged, then this one smells like it's been aged for a few months like whiskey in an oak barrel.
As someone who works in fashion, Diana also likes this scent because it has extreme vanity appeal. It comes in an ornate bottle finished with what ceramists call "crazing" or crackled texture: The glass for the bottle was blown and immersed in ice water until cracks formed, though the exterior remains smooth. It's finished off with a sharp, modern white-marble cap with lightning zigzags inlaid in gold. Diana would never describe this scent as being beautiful enough to make her cry. She would never be effusive enough to gush about it. But I know she'd love it if I left it on her desk.
If you buy something through our links, New York may earn an affiliate commission.