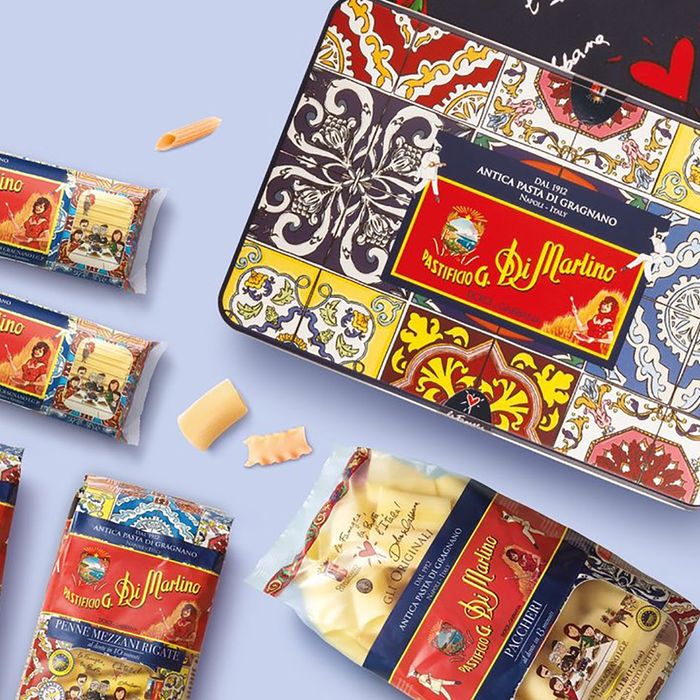 The fanciest of carbs.
Photo: Courtesy of Dolce & Gabbana
As far as trolling fashion items go (we're looking at you, $100 bill encased in lucite) this latest one is at least fairly practical. Dolce & Gabbana, in partnership with Pasta Di Martino, the official pasta partner of the James Beard Foundation, has rolled out a collection of 90 euro pasta. They're available online and in select stores, but there are only 5000 bags so act quickly.
Dolce & Gabbana has previously created hand-painted kitchenware and used cannoli-centric textiles on the runway, but this is their first foray into actual edibles. The packaging is designed by the Italian label, but the product was left to Pasta Di Martino. In addition to the spaghetti, paccheri, penne mezzani rigate, or mista corta, each bag comes with a vintage-style apron. And $110 for a limited edition Dolce & Gabbana apron is a steal compared to the $2300 cannoli dress.